Who Wants to be a Garbage Man?
Blog / Produced by The High Calling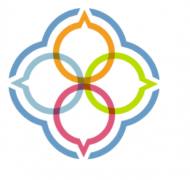 When I was about six, I wanted to be a garbage man. I waited for their truck on garbage day, jumping up and down and waving. I thought it would be wonderful to ride around hanging on the back of a truck. The garbage men on our street would always wave back at me. I was probably the only person who treated them like heroes. Years later, when I was an adolescent and much less intelligent, my father heard me making fun of the garbage men. He reminded me of those earlier days and said, "In the eyes of God, any honest job is has dignity."
How true.
I was thrilled to read at "In the Daillies" about another little boy who thinks garbage men are wonderful. Oh to see the world again with the eyes of a child.
Today is garbage day. It creates some heavy excitement in this house. Zach, like most two-year-old boys, LOVES trucks. He can hear the garbage truck coming from around the block. He runs through the house screaming and jumping: "Truck coming, Mama!! Truck coming! C'mon. C'mon, Mama. Let's go see garbage truck!!" Read More.
In the Dailies - Discovering the extraordinary God in ordinary life.