Will There Be Work in Heaven?
Blog / Produced by The High Calling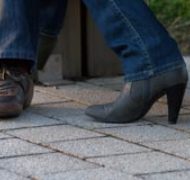 When we think about eternity in heaven, what kind of images come to mind? For me, I think about relaxation, resting on green lawns. I think of the continual worship track playing in the background. I think of the great bounty of food and laughter.
But Larry Peabody is thinking about something else—work. Will we labor in heaven? It's an intriguing question and one that is explored at the Called Into Work blog.
Read the post here.
Featured by David Rupert. Image by Greg Fallis. Used with permission. Source via Flickr.