Without a Second Thought
Blog / Produced by The High Calling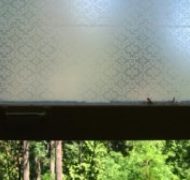 Do you remember how you landed your last job? For me, it was a process marked by cautious optimism, fueled by trust in Someone who had my best interests in mind. I fretted over my resume and application, making sure everything was perfect. I sealed the envelope, stamped it and then laid my hands on it and earnestly prayed. "God, bless this effort." A few weeks later, the thrilling call for an interview came in. More preparation and prayers followed. I distinctly remember standing in front of the mirror, ready to go before the review panel. A long, silent prayer was offered. I vowed to serve Him through my job, promising to make my employment an extension of my faith. I told Him, "This time, it would be different." I was hired - and promptly ignored all those fervent prayers and promises. He did His part, and I forgot mine. Michelle DeRusha of the lovely
Graceful blog
recently
posed
this question:
"How often do you think about God while you're at work?"
She admits that she hardly gives Him a thought. Between daily duties, phone calls and deadlines, God just isn't part of the equation. The sad reality is she's not alone. Like Michelle, many of us hardly give the Giver of Life much consideration during the workday. Michelle admits, "I hardly think about Him at all." She chalks this attitude up to a "segregation of my faith. I pray at certain times of the day – often in the morning, before the kids awaken, and if I'm lucky enough not to fall asleep first, at night before bed." And that's it. In my life, God has a perfect place - in my home. He sits on nightstand in all His glory, right next to my well-worn Bible. His eyes don't leave the painting of the olive-skinned Galilean gazing out across the living room. He hovers inside the FM radio singing His praises while I get ready for work. But that's not really what we had agreed to. Michelle quotes Author Jane Tomaine:
"Our work provides opportunities to be in relationship with others where we can let the light of God shine through us…All our work can be an opportunity to listen for God each day."
Read the rest of Michelle's
post
, which includes some practical tips for God at work
here.
How do you integrate God into your workday?
Do you tend to segregate faith and work, or do you meld the two more seamlessly?
Post by David Rupert.
Photo by nAncY. Used with permission.