The Work of an Accountant
Blog / Produced by The High Calling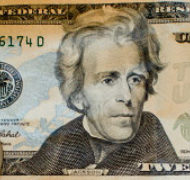 Tax Day. In January, Americans begin analyzing their financial situations to prepare for the April deadline. Some people, like my husband, navigate the complex tax code on their own. Others open their finances—and their lives—to an accountant like Scott Killen, a Charleston, South Carolina native who generates 70% of his yearly income between January and April.

Scott's parents started his accounting firm 30 years ago with a standard of integrity to put clients first in a profession too often noted for greed. "Our clients are kinda like family," Scott shared. "There's a lot of talking, a lot of praying, a lot of hugging." Killen & Associates still serves its very first client.




Scott alleviates his clients' anxiety. Complex returns are works of art to this creative, detail-oriented accountant who also writes poetry, takes pictures, and develops software in his free time. He makes sure nobody is left dead in the water over simple mistakes.




Yet it's not just the IRS that causes his clients' tension.
In Scott's opinion, America is "money-locked." Those who believe the American Dream and social acceptance are secured by financial well-being often trust their accountant more than they trust their closest friends. According to Scott, people with and without money are afraid of finding themselves alone. "We trade our souls every day for money, but relationships are all we have in the end."

Scott paints a picture of grace for his clients as he prepares tax returns, reconciling their fiscal position with their legal obligations. He creates plans to help them feel more financially secure, and statements to enable further growth. But he knows his work doesn't end there.




He pulls the coin with Caesar's image on it from the fish's mouth and sends it back to Caesar,
recognizing what Jesus said to His disciples as He did the same thing 2,000 years ago.

"It doesn't hurt Me if you pay taxes. It's Caesar's image on that coin. Go ahead, give it to him. But
give God what has His image on it. You."




When I asked Scott about his job, he said, "Money is only good for what money is made for. Service to God is all about the interactions you have with people day-to-day."

By living Christ in his occupation, Scott encourages real relationship in a money-focused society. He's changing the game in his small corner of the world, and when tax day rolls around, his clients know they're getting more than his expertise. They're getting his whole heart.
Images and post by Kelly Sauer. Scott blogs at KillenTime.