You Are a Writer
Blog / Produced by The High Calling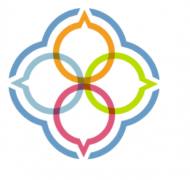 I have been a writer for 28 years, and anyone who creates anything knows the road is paved with doubt. Can I write? Am I a fool to think that I can compete with William Carlos Williams? F. Scott Fitzgerald? Harper Lee?

Many years ago on the set of Mister Rogers' Neighborhood, I met the poet and novelist May Sarton; we were both guests on Fred Rogers' grace-filled children's television program. Following that first meeting, May and I exchanged many letters, and she invited me often to visit at her home in York, Maine, which overlooked the wide Atlantic Ocean.

During one visit, after dinner, May said, "Chris, come sit next to me on the couch and read aloud some of your poems."

May was well into her 80s: stooped, frail. She walked slowly to the living room couch and sat down. As she adjusted a lamp, I withdrew a folder of poems from my small leather briefcase and joined her. Like two sea otters, we sat close together, content after our dinner of fresh lobster. Then I opened my folder and began to select various poems to read aloud, holding the papers so that we could both read them.

After each poem, May would comment: "I like that one," or "This word doesn't sound right here." For an hour and a half I read; then May turned to me and said, "You are a writer."

Driving home the next morning, I wanted to tell even the toll collector on the New Hampshire highway that May Sarton thought that I was a writer. That evening when I arrived home, my wife asked me how my trip went. I said, "May liked my work."

A few weeks later, May reminded me over the phone, "Chris, because you are my friend, I cannot lie to you. If I didn't like your work, I would have said so."

In our lives, we need people who can tell us that we are on the right track. Of course, people in our families give us confidence, but a friend supports us differently. We human beings are complicated. We need mothers, fathers, and friends to satisfy the many parts of who we are. A friend objectively reaches out with love and tells us that we are on the right track. A friend is a bridge between our lonely self and our true self.

Most of the material on The High Calling is available for reuse under a Creative Commons 3.0 license. Unfortunately, work by Chris DeVinck is not available for reuse. If you are interested in reprinting work by Chris DeVinck, please contact him directly.