Before You I Kneel: A Worker's Prayer
Blog / Produced by The High Calling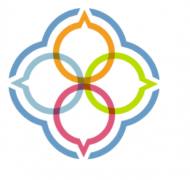 Keith and Kristyn Getty, modern hymn writers of such classic songs as "In Christ Alone," have written a hymn for the work day, called "Before You I Kneel (A Worker's Prayer)."
On their Facebook page, they explained the song "is a hymn for the working day, a prayer for each task we are given. The spark for the song came from our good friend, Jeff Barneson, who introduced us to a special service called 'The Holy Ordination to Daily Work' that Intervarsity conducts annually at Harvard University. As Keith and one of our new Nashville friends, Jeff Taylor, put the melody together, they reflected on J. S. Bach, who finished his working day of writing for the church by inscribing SDG (Soli Deo Gloria) at the bottom of the manuscript page. It became the hook that we built both the song and this particular arrangement on, where we hear Bach's timeless melody, 'Wachet Auf,' played on folk instruments."
Here is the text:
"Before You I kneel, my Master and Maker,
To offer the work of my hands.
For this is the day You've given Your servant;
I will rejoice and be glad
For the strength I have to live and breathe,
For each skill Your grace has given me,
For the needs and opportunities
That will glorify Your great name.
Before You I kneel and ask for Your goodness
To cover the work of my hands.
For patience and peace to shape all my labor,
Your grace for thorns in my path.
Flow within me like a living stream,
Wear away the stones of pride and greed
'Til Your ways are dwelling deep in me
And a harvest of life is grown.
Before You we kneel, our Master and Maker;
Establish the work of our hands.
And order our steps to seek first Your kingdom
In every small and great task.
May we live the gospel of Your grace,
Serve Your purpose in our fleeting days,
Then our lives will bring eternal praise
And all glory to Your great name."
By: Keith Getty, Kristyn Getty, Jeff Taylor, and Stuart Townend