Your Work Matters: Depression, Dishes, and Delight
Blog / Produced by The High Calling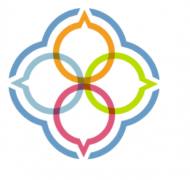 "How old is your son?" the woman sitting next to me asked.

"Four months," I mumbled, quickly taking a bite of my salad and faking a smile. I thought of the piles of dirty clothes and clutter at home and wished for the tenth time that morning that I hadn't ventured out of the house.

Moments earlier, I had extricated my bawling firstborn, Jordan, from my arms at the free childcare room in order to attend this luncheon. It had been a monumental task getting us out the door and in the car, since he had spit up on both of us twice before we ever left the house.

I didn't even like these type of events. I always felt awkward, especially since having Jordan. After delivery, I'd had panic attacks for the first time in my life. As the sleeplessness of life with a newborn combined with perfectionist tendencies stemming from a difficult childhood, I had found myself in the midst of a full-blown postpartum depression. The cycle of bottles, diapers, laundry, shopping, cleaning, and cooking seemed endless. I wondered if my life—which included a call to ministry, with dreams to write and speak professionally—would ever seem fun or even purpose-full again.

With the support of my husband and family, I had received help from a wise doctor and a Christian counselor. Though my moods were more stable and I was making progress with therapy, I needed to push myself into social situations. This morning was a much-needed outing for both my son and me—whether it felt good or not.

The emcee introduced our speaker, a mom of several children, and I clapped politely. "I used to dread laundry days," she said. "They were boring and hard, and it seemed to never end."

I sat up a little straighter as the woman continued: "But then, God impressed me that the reason I had so many chores was because he had given me the blessing of family. And he led me to pray for each person as I did their laundry. As I folded my husband's shirts, I prayed for his strength and endurance. When I matched my kids' socks, I prayed for their needs. It was truly life-changing."

Wow, I thought. Maybe God had a reason for me to be here this morning. Later that day and for the next several months, I asked him to show me how to find contentment in the repetitiveness (or—dare I say it—boredom) of my life as a new mother.

Slowly, I began to realize that God hadn't forgotten my call to ministry. To the contrary, I fulfilled that call with every bottle filled and each diaper changed. "If you've done it unto the least of these, you've done it unto me," Jesus said. The least of these surely includes babies.

With divine patience, God began to teach me about the difference between drudgery and duty, and how I could find not only peace but even delight in him while I pursued the high calling of motherhood. As Kathleen Norris wrote, "It is a quotidian mystery that dailiness can lead to such despair and yet also be at the core of our salvation."

Over time, my list of chores stopped filling me with dread. I began to see them as an invitation to pause, reflect, and give thanks for those whose care God had entrusted to me. I now actually enjoy doing dishes (especially since it's one time of the day that my family gives me a wide berth!).

The solitude and silence that I experience as I have prayed amidst the soap bubbles is—dare I say it?—almost delicious.
______________________________
Your Work Matters
What if your work is drudgery? What if getting out of bed to head to your daily grind is just about to push you over the edge? What if Monday morning always arrives with a feeling a dread? We all want to feel as of the work we're doing is meaningful. We want it to fill us up, and we pray it makes a difference in the world for good. But what if you're stuck in a job that has nothing to do with what you feel called to do? What if you feel trapped and discouraged? In this series, Your Work Matters, we'll be asking some of these same questions. We don't promise to have all (or any) of the answers, but we encourage you to wrestle with these tough and painful issues, right along with us. Tell us your story. Offer your wisdom, and come away encouraged that you are not alone, and that God sees you, right where you are.

Featured image by Sean Freese. Used with Permission. Source via Flickr.