Your Work Matters: On Slow Work
Blog / Produced by The High Calling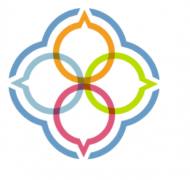 I am currently an administrative assistant in the head office of a large nonprofit. I was hired to assist with marketing and communications and spend most days waiting for tasks, answering the occasional email, and working on social media projects. Often I have hours (and hours) which I am free to fill as I wish. Though I am assured by my boss that I am helpful as her assistant, I cannot see how my work matters at all.
This work feels different, and sometimes antithetical, than what "I feel called to." My previous workplace helped me feel important. I worked in a beautiful group home on the East side of the city where frenzy and friendships and crazy God stories abounded. There were high needs; I was helpful and effective. For good reasons, that season came to a close, and now I find myself here.
I'm often listless and uneasy.
I scream in frustration on the way home, having barely made it to 4:00pm. The last 15 minutes were excruciating. I ask, why is it this way? What is the point of being here? Why don't I quit? Is a paycheck really that important?
And then, when I get calm again, I tell myself these things:
Is the best possible workplace … really what I need? I am conditioned to want to be fulfilled by a job, but it is possible that I was brought here for a very different purpose.
What if doing dull, administrative tasks is meant to shape my character in a way that would have been impossible in a different circumstance?
And sometimes, when I am hopeful, I am aware that though slow work is hard, it can be beautiful, good work.
I was more engaged at the group home...there were struggles and triumphs and beauty and moments where God needed to show up. But, paradoxically, those moments do exist here. It's enormously more difficult to see them in the monotony of my job, but I think that God is here, too.
People in the Middle Ages latched on to the beauty of slow work. During the later Middle Ages, certain prayerbooks (in particular, "Books of Hours") were produced with smaller dimensions than regular prayerbooks. The books were often favored by women, who carried the lightwork miniatures in their pockets and pull them out throughout the workday for a prayer, a psalm-cry or a fleeting meditation. Like us, they had hours to redeem.
Slow work is hard, but when I think of these pocket-prayers and recognize that God is here, I can come up for air.
________________________________________
This post was originally published on the author's blog. It was submitted as part of our linkup on "Your Work Matters."