Your Work Is Not as Important as You Want It To Be: A Review of Mark Labberton's New Book
Blog / Produced by The High Calling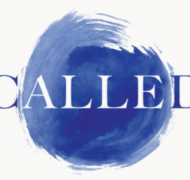 The American church is in crisis. We have traded Christ's passion for our own church programs. We have traded the Kingdom of God for the kingdom of politics. We have traded selfless community, existing to worship God and serve others, for selfish community, existing to entertain ourselves and maintain a social club. This is the opening premise of Mark Labberton's new book Called: The Crisis and Promise of Following Jesus Today (September 2014, IVP).
Let me be very clear: If you read The High Calling, you must read Mark Labberton's new book.
This little book calls the entire faith and work movement to task, reminding Christians to focus on the First Thing. My career, my success, and my productivity are not elements of my primary calling. A Christian's calling is not a personal one, but a shared calling with other Christians to something very simple and straightforward: love God and love your neighbor.
This is an important counter-cultural message for us today. Our world is increasingly personalized. Email newsletters often include our first names. Facebook and Twitter deliver personalized newsfeeds. Netflix rates movies based on our personal viewing habits. Remarketing campaigns track our online behavior and follows us individually with highly targeted advertisements. Amazon recommends products based on our personal preferences and purchase histories. Even the medical community is moving toward personalized medicine, tailored to an individual's unique genetic code.
Let us not make the same mistake in our faith. Let us not seek personalized theology, tailored to our individual convictions. Let us not seek individualized ecclesiology, tailored to our personal taste. The calling we share is more important than the manifestation of that general calling in any specific context. In short, your calling to Christ must be the First Thing. Everything else in life must serve that one calling.
We need Labberton's reminder. In this short and highly readable book, he balances conviction and prescription. He motivates readers with a sense of the current crisis, then comes back again and again to the core of the gospel.
As editor of The High Calling, this book was high on my list to read—and it has challenged me not to move as quickly in our articles and themes to individualistic, personalized vocation. Our personalized vocations do matter—to us, to our communities, and to God. As Labberton explains, "The primary call for all of us leads naturally and secondarily to God's call for each of us."
But every person has the same primary calling, the same original High Calling described by Paul in Philippians. Like Paul, we "press toward the mark for the prize of the high calling of God in Christ Jesus."
It is easy to become distracted by more immediate vocational concerns. Every week at The High Calling, we hear from Christians who want advice on how to hear God's call for their lives. Young professionals worry that God may not have called them to the work they are doing every day. Middle-aged workers worry that they have missed their calling. All of us long for a sense of purpose in our day-to-day lives, but we are expecting too much of that purpose to come from work that we do. People confuse calling and career, wanting to reduce a deep theological truth to a simple strengths finder tool.
Our work has meaning, yes. God cares about our work. Our work can benefit the community around us. It can function as a tool to refine us in God's image. Through our work, we can even use specific skills and talents to serve others. But our work is first of all an opportunity to follow Jesus—to love God with all of our heart, mind, soul, and strength, and to love our neighbors as ourselves. Labberton says it like this:
"The vocation of every Christian is to live as a follower of Jesus today. In every aspect of life, in small and large acts, with family, neighbors and enemies, we are to seek to live out the grace and truth of Jesus. This is our vocation, our calling. Today."
It is important to say that Labberton's book is an easy read. His ideas are accessible through multiple real world illustrations and thoughtful Biblical references. Don't be fooled by the book's simplicity and brevity, though. This little tome has the potential to shake things up and challenge all of us who have accepted something less than the gospel in our own lives. You may find yourself less patient with the latest faith-based programs, the newest worship music or small group curriculum, token service projects, endless and meaningless committee work. These regular tasks of the church need some attention, but they are far less important than the First Thing to which we have been called: "The love of God is the start and finish of our vocation."
This is the gospel we proclaim. This is the high calling of our daily work. The love of God must pervade our individual lives, our Christian churches, our communities, our workplaces—or we are inconsistent. Inconsistency is the first step toward hypocrisy.
In the end, Labberton does address vocation and career in the traditional sense, focusing on God's general calling embodied in our daily activities. In addition, each chapter ends with a section of "Practice" activities—discipleship tasks to help readers think about how to embody the truth of the gospel in daily life.
Even so, many of these practices resist too much personalization. Questions of individual discipleship quickly become questions for my community.
Am I being consistent in my living out of the gospel at my work, at home, out and about in my community, when others are watching and when no one is watching?
Are you?
Are we at The High Calling and the H. E. Butt Family Foundation being consistent in our organization at the office, out of the office, out and about in the physical and digital communities we serve, when others are watching and when no one is watching?
Are you?
______________________________
Marcus Goodyear is the Editor of The High Calling and Director of Digital Media for the H. E. Butt Foundation. After earning his BA from Texas A&M and an MA from UTSA, he taught English and Creative Writing in Texas for ten years before joining the Foundation in 2005. He currently lives in Kerrville with his wife and two kids. His poetry collection "Barbies at Communion" is available on Amazon.
Called: The Crisis and Promise of Following Jesus Today
Last month, Mark Labberton, the president of Fuller Seminary and our personal friend published an incredibly important new book, Called. Mark Roberts, primary author of our Daily Reflections, felt so strongly about the book that he commissioned several videos to help bring Labberton's ideas to as many people as possible. Marcus Goodyear, editor of The High Calling, has said plainly, "If you read The High Calling, you must read Mark Labberton's new book."
Learn more about the ideas of this new book in our newest collection of videos and related content on Mark Labberton's book Called, as well as some of our most significant articles on calling hand selected by our editorial staff to be part of this collection.