We Are Called to Serve as Christ's Ambassadors
Article / Produced by TOW Project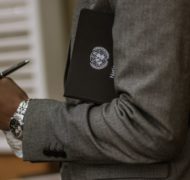 Christians of every era are called to be Christ's ambassadors. An ambassador is a personal envoy sent from the head of a state. Just as a head of state sends an ambassador on a diplomatic mission, Christ sends us on a mission to represent him in both words and actions.
We are ambassadors for Christ, since God is making his appeal through us; we entreat you on behalf of Christ, be reconciled to God. (2 Corinthians 5:20)
The job has two aspects—conveying messages from the sovereign and representing the sovereign personally. Conveying messages requires words, but representing the sovereign personally requires more than words. It also takes action, for example by demonstrating the sovereign's character and acting to accomplish the sovereign's purposes. As Christ's ambassadors, we convey Christ's message of good news and we live in ways that show God's love for the people we encounter at work and everywhere we go.
Jesus' words in Acts 1:8 flesh out this picture of being an ambassador. "You will be my witnesses in Jerusalem, in all Judea and Samaria, and to the ends of the earth." Jesus does not send his followers to go witnessing, but to be his witnesses. To go witnessing might only mean speaking words about God somewhere away from home, but to be a witness means living a life that shows God's love wherever we are. In fact, we are never commanded in the Bible to go witnessing. To focus on telling before showing disconnects who we are from what we say—and that's a problem. Church historian Michael Greene notes that the early church's impact on the world was dependent on this linkage of the messengers' lives and their words.
It was axiomatic that every Christian was called to be a witness to Christ, not only by life but lip.[1]

The connection between belief and behavior runs right through Christian literature. The two cannot be separated without disastrous results. Among them, the end of effective evangelism.[2]
Notice the order in Paul's instructions to the Colossians, how actions precede spiritual conversation.
Be wise in the way you act toward outsiders; make the most of every opportunity. Let your conversation be always full of grace, seasoned with salt, so that you may know how to answer everyone. (Colossians 4:5-6, NIV)
When we serve other people through our actions, we bring the love of Jesus to them. Evangelism is not as much about bringing people to Jesus but bringing Jesus to people—to show and then tell. Bringing Jesus to people—serving them—was key to Paul's strategy of bringing people to Jesus. In 1 Corinthians 9:19 he says, "For though I am free with respect to all, I have made myself a slave to all, so that I might win more of them." Paul was willing to reach out to people wherever they felt at home in terms of space, language, or history, not make them accommodate themselves to him.[3]
Michael Greene, Evangelism in the Early Church, (Grand Rapids, MI: William B. Eerdmans Publishing Co., 2003), p. 246.
Joshua D. Chatraw and Mark D. Allen, Apologetics at the Cross: An Introduction for Christian Witness in Late Modernism, (Grand Rapids, MI: Zondervan Academic, 2018), p. 188.
Darrell Cosden, The Heavenly Good of Earthly Work (Peabody, MA: Hendrickson, 2006), p. 91.
Michael D. Williams, "First Calling: The Imago Dei and the Order of Creation - Part I" Presbyterion 39/1 (Spring 2013) p. 44.
Abraham Kuyper, Lectures on Calvinism (New York: Cosimo Classics, 2007), p.53
"Christians: More Like Jesus or Pharisees?" The Barna Group, April 30, 2013, https://www.barna.com/research/christians-more-like-jesus-or-pharisees/
C. S. Lewis, Mere Christianity, Book IV, Ch 10.
Jerram Barrs, The Heart of the Gospel (Wheaton, IL: Crossways, 2001), p.199.
See 1 Corinthians 1:3-5; Colossians 3:12-14.
Elton Trueblood, The Company of the Committed, (New York: Harper & Publishers, 1961), 53.
Jerram Barrs, lecture in the class Apologetics at Covenant Theological Seminary, St. Louis, February 1997. From lecture notes by Randy Kilgore.
Joshua D. Chatraw and Mark D. Allen, Apologetics at the Cross: An introduction for Christian witness in late modernism (Grand Rapids, MI: Zondervan Academic, 2018), 180.
"Defeater Beliefs and a Gospel Sandwich," https://www.timcasteel.com/2010/10/defeater-beliefs-and-a-gospel-sandwich/
Alasdair MacIntyre, After Virtue: A Study in Moral Theory, 3rd ed. (Notre Dame: University of Notre Dame Press, 2008) 216.
Joshua D. Chatraw and Mark D. Allen, Apologetics at the Cross: An introduction for Christian witness in late modernism (Grand Rapids, MI: Zondervan Academic, 2018), 180.
Timothy J. Keller, Center Church (Grand Rapids, MI: Zondervan, 2012), p. 113-114.
"Why Do We Evangelize?" July 3, 2015, http://www.patheos.com/blogs/jenniferfitz/2015/07/why-do-we-evangelize/#sthash.m9F7sl3a.dpuf.
Title VII of the Civil Rights Act of 1964, SEC. 2000e-2. [Section 703], accessed at the website of the U.S. Equal Employment Opportunity Commission, www.eeoc.gov/laws/statutes/titlevii.cfm, July 18, 2012.
EEOC Compliance Manual, Section 12: Religious Discrimination, paragraph 12.I.A.2, July 18, 2012. Note also that the EEOC Compliance manual includes "proselytizing or other forms of religious expression." as a protected religious observance (12.I.A.1.1); that "the 'sincerity' of an employee's stated religious belief is usually not in dispute" (12.I.A.2) and "the employer should ordinarily assume that an employee's request for religious accommodation is based on a sincerely-held religious belief" (12.I.A.3).
Charles Mitchell, "Faith at Work: What Does It Mean to Be a 'Faith-Friendly' Company," The Conference Board Executive Action No. 217 (November 2006), 10.
Table of Contents
We Are Called to Serve as Christ's Ambassadors
Bookstore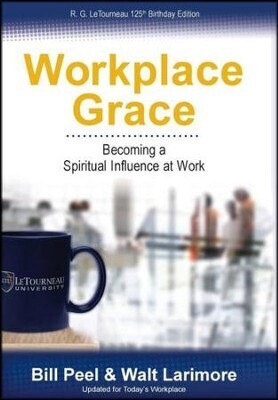 ​Workplace Grace offers a simple, non-threatening approach to evangelism.
You can take your faith to work in appropriate, engaging ways. Whether your work takes you to a construction site, a cramped cubicle or the corner office, every Christian plays a significant role in the Great Commission. Between Sundays, you can be a pipeline for God's grace in the most strategic mission field in the world: your workplace.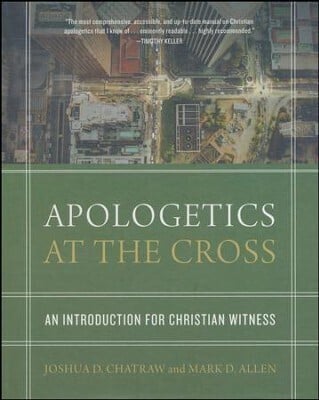 Amid the pluralism and secularism of Western culture, Christian apologetics has experienced a renewal of interest. In Apologetics at the Cross, Joshua D. Chatraw and Mark D. Allen provide an introduction to the field, acquainting students and lay learners with the rich history, biblical foundation, and ongoing relevance of apologetics.
Conversational in tone and balanced in approach, Apologetics at the Cross provides a readable introduction to the field of apologetics. Readers will be informed and equipped for engaging a wide range of contemporary challenges with the best in Christian thought.
Copyright
Contributors: Bill Peel, Leah Archibald and Randy Kilgore (research)
Adopted by the Theology of Work Project Board September 24, 2020. Image by Ilyass SEDDOUG/ Unsplash . Used with Permission.
Author: Theology of Work Project
Theology of Work Project Online Materials by Theology of Work Project, Inc. is licensed under a Creative Commons Attribution-NonCommercial 4.0 International License. Based on a work at www.theologyofwork.org
You are free to share (to copy, distribute and transmit the work), and remix (to adapt the work) for non-commercial use only, under the condition that you must attribute the work to the Theology of Work Project, Inc., but not in any way that suggests that it endorses you or your use of the work.
© 2020 by the Theology of Work Project, Inc.
Unless otherwise noted, the Scripture quotations contained herein are from the New Revised Standard Version Bible, Copyright © 1989, Division of Christian Education of the National Council of the Churches of Christ in the U.S.A., and are used by permission. All rights reserved.