Welcome, More to Be Podcast Listeners!
The More To Be Podcast recently interviewed Theology of Work Project's Leah Archibald. They talked about fear of failure and Leah's latest project, the Making It Work podcast.
We have two special invitations for More To Be Listeners.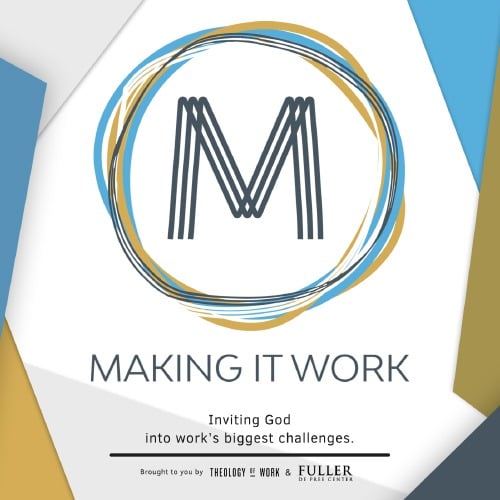 Check out the Making It Work podcast. Through scripture, story, and conversation with guests, we invite God into work's biggest challenges so you can live out your purpose in the workplace. Topics include calling and vocation, work-life boundaries, imposter syndrome, and more.
Listen to Making It Work on: Apple Podcasts, Radio Public, RSS, Spotify, Stitcher, or Website.
For further exploration of Deuteronomy 1:19-45, read the Theology of Work Bible Commentary free online, "Israel Refuses to Enter the Promised Land (1 Deuteronomy 1:19-45)"