Conclusions About the Book of Ruth
Bible Commentary / Produced by TOW Project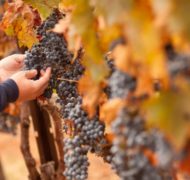 The book of Ruth presents a powerful story of God at work, directing events from all sides to take care of his people, and more importantly, to accomplish his purposes. Faithfulness—both God's faithfulness to people and people's faithfulness to God—is enacted through work and its resulting fruitfulness. The characters in the book work diligently, justly, generously, ingeniously, in accordance with God's law and inspiration. They recognize the image of God in human beings, and they work together in harmony and compassion.
From the events in the book of Ruth, we can conclude that Christians today must recognize not only the dignity, but also the value of work. Work brings glory to God. It brings benefits to others. It serves the world in which we live. As Christians today we may be accustomed to recognizing God's hand most clearly in the work of pastors, missionaries and evangelists, but theirs is not the only legitimate work in the kingdom of God. The Book of Ruth reminds us that ordinary work such as agriculture is a faith-filled calling, whether it is performed by wealthy landowners or poverty-stricken foreigners. Feeding our families is holy work, and anyone who has the means to help others feed their families becomes a blessing from God. Every legitimate occupation is God's work. Through us God makes, designs, organizes, beautifies, helps, leads, cultivates, cares, heals, empowers, informs, decorates, teaches, and loves. We are the wings of God.
Our work honors God when we treat co-workers with honor and dignity, whether we have the power to shape others' working conditions or whether we put ourselves at risk by standing up for others. We live out our covenant with God when we work for the good of our fellow human beings—especially the socially and economically marginalized. We honor God when we seek others' interests and do everything in our power to humanize their work and advance their well being.
---
---