A Strategic Partnership Between The High Calling and Theology of Work
Link / Produced by TOW Project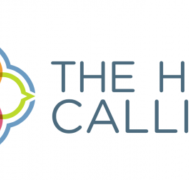 Starting January 1, The High Calling will become a joint publication of the Theology of Work (TOW) Project and The H. E. Butt Foundation.
Both the The High Calling and the TOW Project equip Christians to apply their faith in everyday work. The High Calling has worked closely with the TOW Project since 2007, supporting and partnering on initiatives like the Theology of Work Bible Commentary and the Patheos Faith and Work Channel Blog.
Since our missions overlap so significantly, HEBFF and TOW have decided to combine efforts by integrating The High Calling into the Theology of Work Project's free, online, searchable website of faith-and-work materials. The TOW Project editorial staff will oversee the operations of The High Calling, including managing its archives and ongoing publication via email newsletters, Facebook and Twitter. HEBFF will support TOW financially, and Marcus Goodyear, HEBFF's Director of Communications, will remain an editorial advisor.
"This is an exceptionally exciting development for the Theology of Work Project," said William Messenger, Executive Editor of the TOW Project. "The High Calling is recognized by many as the premier online collection of faith and work materials. Its focus on practical application, story and reflection is a natural fit with the TOW Project's emphasis on biblical and theological sources. We look forward to integrating the two collections into a comprehensive whole. And our partnership with HEBFF is incomparably valuable. HEBFF is one of the original forming partners for the TOW Project and has been represented on the TOW Steering Committee by David Williamson and Mark Roberts. Mark is also a contributor to the TOW Bible Commentary. Marcus Goodyear, as editorial advisor, will be a strong addition to the TOW Project as we continue to strive to serve people with the best faith and work resources available."
During the next few months, The High Calling archives and articles and social media accounts will migrate to the Theology of Work Project. These changes will not affect The High Calling's Daily Reflections subscribers.