Harvard Catholic Forum Faith and Work Lecture Series: Wednesday, November 3 and 7, 2021, 7:30pm ET
News and Events / Produced by TOW Project and Partners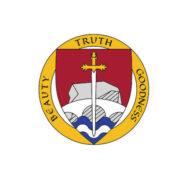 This event is on Zoom and in-person. Presented by The Harvard Catholic Forum and the Theology of Work Project, co-sponsored by the Lumen Christi Institute and The Human Flourishing Program at Harvard
In person location: St. Paul Church, Bow and Arrow Streets, Harvard Square, Cambridge, MA
A Christian Perspective on Work—Who Needs It?
William Messenger, Executive Editor of Theology of Work Project
Wednesday, November 3, 7:30PM EDT
Register for Zoom | In-Person Registration
If God created everything, doesn't work belong to God's creation? Nevertheless, people of faith consistently report feeling that their work, whether on the job or for the household, does not matter to God, to the church, and sometimes even to themselves. Yet over a thousand passages in the Bible address work and its meaning directly or indirectly, beginning in the garden of Eden and continuing right through the dawn of the new heavens and new earth in God's time. Moreover, work has been an important theme in Christian theology and spirituality from the beginning. In fact, a Christian perspective on work helps people meaning, contribute to human flourishing, find success, love their neighbors, make peace, and develop deeper relationships.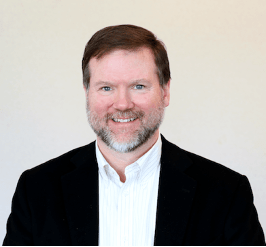 William Messenger is Executive Editor of the Theology of Work Project, an international research and publishing organization, and Editor in Chief of the Theology of Work Bible Commentary, published on the Project's website as well as in book form. He is a Senior Lecturer at Gordon College and was formerly Director of the Mockler Center for Faith and Ethics in the Workplace at Gordon-Conwell Theological Seminary. He received his MBA from Harvard, and he held positions at IBM, Goldman-Sachs, and McKinsey, later earning an MDiv from Boston University and a Doctor of Ministry from Gordon-Conwell.
What Does Catholic Social Thought Tell Us About Work?
Thomas Kohler, Professor at Boston College School of Law
Wednesday, November 10, 7:30PM EST
Register for Zoom | In-Person Registration
In a remarkable series of Church documents and theological reflection, Catholics beginning in the early nineteenth century have engaged "the social question" in the modern world, including the experience, structure, and meaning of work. Exploring themes such as creativity, solidarity, justice, subsidiarity, personhood, and the institutional context of work, this tradition of thought offers indispensable soundings and guidelines for understanding, structuring, and practicing work today.
Thomas Kohler is Concurrent Professor of Law and Philosophy at Boston College Law School, and an internationally recognized authority on labor law. He has written and lectured widely on issues in Catholic Social Thought and held guest professorships and lectureships throughout the U.S. as well as in Europe and Japan. A graduate of Yale Law School, Professor Kohler has published numerous articles, and acted as advisor to government entities, non-profits, and Church leaders. His forthcoming book is entitled Solidarity Forever: The Story and Significance of an Idea (Yale University Press).