You're Invited! Vision New Normal: Your Work as GlobaLocal Mission - Free Virtual Conference Nov. 7
&

14

News and Events / Produced by TOW Project and Partners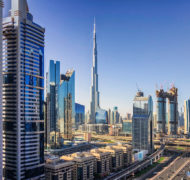 As remote work becomes the new normal, we want to mobilize Christ-followers in the workplace to reach the largest mission field: the globalocal workplace where the real and virtual have merged. Vision New Normal is a free virtual conference sponsored by Called to Work, GoLiveServe, and Theology of Work Project.
Saturday, November 7th and 14th, 10am-12:30pm PT
Conference Speakers
Our 13 speakers include a public company CEO, high tech professionals, corporate executives, a grade school teacher, a dietitian and a MFT counselor. Speakers include: Pat Gelsinger (VMWare CEO), Sue Warnke (Salesforce Senior Director of Content Experience), and Elaine Kung (AT&T Former Director). See below for a complete list of speakers.
Conference Schedule
Saturday, November 7th and 14th, 10am-12:30pm PT
The conference will have 4 panels; each will have time for Q&A.
At 12pm on each day of the conference, there will be small group breakout discussions facilitated by church leaders. Those who are not registered as members of a church group will be assigned to small groups organized by the conference. We encourage you to invite friends from church to join you for this experience!
Saturday, Nov. 7th, 10am - 12:30pm PT: Your Work as Local Mission
Living Your Faith at Work
—

Panel and Q&A
Called to Work: It Matters to God (Elaine Kung, former AT&T director, Called to Work founder)
Advocate Equity for Justice & Love (Megan Foster-Nguyen, grade school teacher of underpriveleged children)
Faith & Identity: Living Out Your Authentic Self at Work (Denise Yohn, brand consultant, Faith & Work Journey founder)
A Visible Faith of Leaders in a Multicultural Workplace (Pat Gelsinger, VMware VEO, speaker & athor on Faith & Work)
Reaching Others at Work
—

Panel

and Q&A
Reaching and Learning from Others (Rijo Simons, VMware engineer)
Loving & Serving: The Great Commandment & The Great Commission (Pauline Auyeung, renal dietitian)
Having Respective Faith Conversations at Work (Sue Warnke, Salesforce Senior Director of Content Experience)
Saturday, Nov. 14th, 10am-12:30pm PT: Your Work as Global Mission
Your Work Could Make a Difference
—

Panel and Q&A
The Power of Faith, Tech & Personal Calling (Jessica C., social media company brand strategist)
Every Corner & Every Screen: Advancing Missions in Digital Frontiers (Alex Shih, Slack group product lead)
Reaching Next Generation Leaders in 10/40 Tech Capitals (Lan H., high tech company senior R&D manager)
Your Career Could Reach the World
—

Panel & Q&A
Going Where Missionaries Cannot with Your Profession (Jim Y., healthcare company software engineering manager)
Purposing Your International Career for Missions (Jamie S., Fortune 500 Company data analytics project manager)
Serving Overseas—Counting the Cost & the Blessings (Fernando L., hospital marriage & family therapist)
Co-organizing Churches
Cornerstone Christian Fellowship, Seattle WA
Home of Christ, Neward, CA
Lord's Grace Christian Church, Mountain View, CA
Northeast Christians at Work, Vernon Rockville, CT
San Diego Chinese Evangelical Church, San Diego, CA
San Francisco Chinese Alliance Church, San Francisco, CA
Sunset Christian Church, San Francisco, CA
Village Church Hampden, Baltimore, MD
West Chester Community Evangelical Church, West Chester, PA
West Houston Chinese Church, Houston, TX