We Don't Want You to Miss Out!
Newsletter / Produced by TOW Project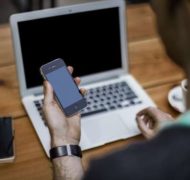 May 25, 2018
Dear Reader,
Thank you for giving us the opportunity to deliver valuable content that helps connect faith and the Bible to everyday work. We're honored by this responsibility, and we value your trust. We recently updated our privacy policy and encourage you to read it here.
You may have heard of the General Data Protection Regulation that went into effect in the EU on May 25, 2018. If you subscribe to the Theology of Work Project newsletter or The High Calling newsletter, you should have received an email from us only if you need to renew your subscription. (Those who do not need to update were not emailed.) If you wish to continue receiving our latest news and free resources, please open that email and update your subscription. Also, please remember that you can always unsubscribe by clicking on the "unsubscribe" link at the bottom of all of our newsletters.
If you do not currently receive our newsletter, but would like to, please sign up here.
Thank you again for the opportunity to serve you.
- The Theology of Work Project Team