What is Faith in Financial Services?
Partner Offering / Produced by Individual TOW Project member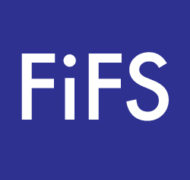 Faith in Financial Services (FiFS) is a group based in New York City focused on how Christian faith relates to work in the financial services industry. People working in ANY industry are welcomed to participate in their events. FiFS is a partner with the Theology of Work Project in developing the Bible series PRS.work.
The purpose of Faith in Financial Services is to act as a catalyst for leaders of the financial services industry in New York City to change the very nature of our industry by making Christ more relevant in our workplaces and communities. FIFS aims to encourage these leaders to be more thoughtful and active in encouraging other believers and engaging non-believers.
Through regular communal gatherings, FiFS seeks to help believers grow in their faith and live as true Christians in the workplace. These gatherings are dedicated to listening to God's Word together in community and discussing common issues that arise in financial services.