Amid the Sounds—Silence
Blog / Produced by The High Calling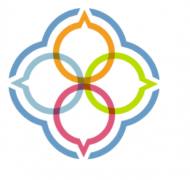 Be still and know that I am God . . . Psalm 46:10
We are at war in Iraq, in Afghanistan—in the global war on terrorism. Open the newspaper, turn on the television . . . we are barraged by sounds and images of suicide bombers, terrorists and fear, anti-American demonstrations, debate over weapons of mass destruction.

Troubling issues tick on into heated election-year debates, a struggling economy, jobs and unemployment issues, tax cuts or not, huge national deficits, high cost of prescription drugs, future of Social Security and Medicare, another celebrity trial, another business scandal, another child abducted, another serial killer.

"Be still and know that I am God . . ." comes in the middle of a noisy psalm. Psalm 46 speaks of "nations in an uproar, kingdoms tottering, mountains shaking in the heart of the sea, waters roaring and foaming, mountains trembling in the tumult." But amid chaos and confusion, death and destruction, it boldly declares: "God is our refuge and strength, a very present help in trouble."

Surrounded by the sounds of violent upheaval, the psalm declares, God is there—the God who loves this world and all who live in it.

"Be still and know that I am God" pierces the uproar of our human predicament—the things we do to one another and to the world God gave us. As if God is saying, "Shut up and listen!"

Barbara Brown Taylor wrote, "When we run out of words, then and perhaps only then can God be God." For "silence is the central place of faith" (When God is Silent, Cowley, 1998). When we cease talking and begin to listen, then we may be ready to hear God and truly worship him.

The powerful spiritual discipline of silence is an important exercise in the life of faith. But how does a person make room for it? You might try to light a candle, read Psalm 46, and be still. Then pray for our world and for those you love. Simple prayers of few words are best.

The practice of silence with God requires little time. It helps to set aside a special place, but you can also be silent while walking or exercising. Time with God in silence and solitude—even minutes each day—can renew spirits, restore emotional equilibrium, and deepen trust in God.

If it's true that "silence is the central place of faith"—and I believe it is—it's time to stop talking so much at God and be with Him in the silence. So that God can be God in our lives.

Let us try to listen more and speak less—and see what happens.