What Is Your Church Doing for Labor Day Sunday?
Blog / Produced by The High Calling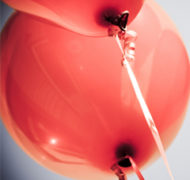 Make Labor Day Sunday a special day in the life of your church! For several years, we at The High Calling have had a dream of helping churches encourage Christians that their work matters to God.
In 2011, workplace satisfaction in the United States was at an all-time low. People wanted more from their jobs than a paycheck. Even Christians were expressing their dissatisfaction at work. Forbes magazine wrote, "If the US economy is going to rebound, people need to become more satisfied with their work."
So we reached out to some friends of ours, including Bill Peel, Executive Director of the Center for Faith & Work at LeTourneau University. Bill has been writing for The High Calling for many years, and we have long admired his efforts to encourage churches about the importance of business and secular work.
Pastors and Churches Want to Help
"A majority of pastors say they want to help their members integrate faith and work," Bill says, but many of them are already overwhelmed.
In 2011, Bill Peel and the Center for Faith & Work commissioned a national survey on the Sunday Monday gap conducted by the Barna Group. It revealed some sobering trends about how our churches are serving working Christians:
nearly all (93 percent) pastors said helping people integrate faith into daily work is "very important."
only a third (32 percent) of those pastors claim an "excellent understanding" of workplace issues.
even fewer (26 percent) of pastors said their sermons addressed faith at work.
only 8 percent of pastors provide prayer support for people struggling with job related issues.
Bill suggests one explanation for this gap is that pastors are not sure what to do. "It's hard for busy pastors to add one more thing to their plate and one more program to the budget," he says. "But there are simple steps any pastor can take that don't demand lots of time or money."
We Need Your Help
Your church can remind people how much God cares about our daily work.
This is why The High Calling is partnering with the Center for Faith & Work at LeTourneau University to provide FREE resources to encourage the working people in your church! If that sounds too much like a sales pitch, think of it this way: Bill and Marcus spent some time at Laity Lodge dreaming up ways to help churches encourage people in the workplace.
We think you can do a good job of this by targeting one service. Make Labor Day Sunday a special day for your church and encourage them with ideas like these:
Their work is important to God.
Their work is important to your church leadership team.
Your church cares and understands their struggles in the workplace.
Your church supports their everyday lives at work by helping them understand God in their lives.
People need to hear this message from pastors and leaders in the church. Lately at Laity Lodge and The High Calling, we've noticed an increasing disconnect between career business people in the workplace and the local church. Too many of these believers simply stopped going to church.
Working people often feel like they live dual lives—one at work and one outside of work. But church shouldn't ask us to fragment ourselves. The church should help people bridge this gap between faith and work. Unfortunately, only half of all church-going, working Americans see their work as important to God. Instead, their lives are fragmented into separate, disconnected faith activities and work activities.
Make Labor Day Sunday a Special Day for Your Church
Best of all, Bill and I are creating resources to help you make Labor Day Sunday a special day in the life of your church. Here's what we are planning to give people.
Free sermon outlines: Your church will know you value their work when you develop your own sermon from these helpful outlines. We're also providing a bulletin announcement to help you encourage people to attend church on Labor Day Sunday. We also have an archive of more than 100 free sermons on faith and work.
Free curriculum: Encourage your church to wrestle through the challenges of faith in the workplace together in small groups and Bible studies. Use this free curriculum developed by Bill Peel, Executive Director of the Center for Faith & Work at LeTourneau University and Marcus Goodyear, Editor of The High Calling.
Ongoing ministry support: After years of dealing with the topic of work, The High Calling and the Center for Faith & Work at LeTourneau University have accumulated a large database of knowledge and experience, including a mobile app for iPhone and Android, Daily Bible Reflections on faith and work, Weekly Newsletters featuring faith and work articles, Quarterly Sermon Notes on faith and work, and more!
Free high definition videos: The High Calling has released more than a hundred videos that you can share as part of your worship service or as an illustration within your sermon. From powerful short films about Christians who honor God in their work to encouraging visualizations about the high calling of daily work to one minute interviews with national leadership experts, we have what you need to spice up your service.
Here's a Sample Video About Kimberly
Honestly, I love this video.
​Group Study: Making Mondays Meaningful
"Making Mondays Meaningful: 6 Ways to Glorify God and Serve Others Through Your Work" will help you close the gap between Sunday faith and Monday work.
Sermon Outlines on Faith & Work
Stress in the workplace is real, and people need your help. Check out these two sermon outlines.
HD Videos
From short films to short animations to interviews with business executives and pastors on the issue of faith and work. Most of the videos are also available for reuse under creative commons.
Commissioning Service for Christians in the Workplace
We've adapted a commissioning service that will empower the people of your church to view their work as a mission from God.
Prayers to Encourage People in Their Daily Work
These prayers grounded in Scripture are powerful tools for any Christian in the workplace. We encourage you to share these prayers with the people of your congregation—as a way to gather together in worship or as a tool for private study and meditation.
See a preview and download for free here.
Faith and Work Annotated Book List
We picked some of the best books on the topics of theology of work, calling and vocation, leadership, business and ethics, practical application, prayer, and engaging culture.
Praise Song and Hymn Suggestions
Here are some hymns and praise songs that will help people think about faith and work as they worship together through music.
Promotion Tools
We have bulletin inserts for a special faith and work service for Labor Day weekend, and for those planning to start a small group study about faith work.
So What's the Catch?
You are probably wondering, "What is the catch? How can this really be free?" The High Calling and the Center for Faith & Work at LeTourneau University are fully funded programs with a passion to help churches and individuals embrace their work as a way to honor God. Bill Peel and I both believe we have been called by God to help encourage working Christians in the church. We are nonprofits, so we sometimes invite people to support what we do, but no one is ever under any obligation to do so.
Image by Aidan Moher. Used with permission. Sourced via Flickr.