Community Post: Don't Watch that Wall
Blog / Produced by The High Calling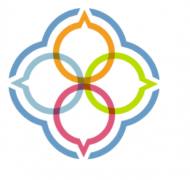 If we're honest, most of us would admit that we tend to talk to ourselves rather harshly. Daily (or even hourly), we make statements like, "Well, that was stupid!" or "I look fat." Then we wonder why we can't overcome our struggles with inferiority or eating.
There might just be a correlation, according to author, speaker, and leadership/life coach Jim Lange.
On his blog, 5 Feet 20, he writes: "I once heard a very famous motivational speaker at a conference talking about the time he visited a NASCAR racetrack and was given the opportunity to drive one of the cars around the track. As he was driving at well over 100 miles per hour, he could not help but regularly glance at the wall which seemed to be only inches away from his fender. His coach who was monitoring his position on the racetrack firmly reminded him through his headphones, 'Keep your eyes straight ahead! Don't focus on the wall!' The reason? Because each time he focused on the wall, he drifted closer and closer to it. Because of the crew chief's experience, he knew that if this rookie driver continued to look at the wall, he would eventually crash into it."
Jim also notes that Moses had a problem with a negative self-image, which expressed itself in excuses and self criticism in Exodus 4. And what was God's response? Anger.
Read more here.