Modeling Christ in the Workplace Through Work Well Done
Blog / Produced by The High Calling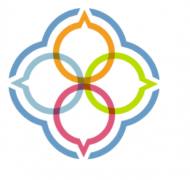 Ben Edwards, the former CEO and chairman of A. G. Edwards, led his company to become one of the ten largest brokerage firms in the nation. He was also known to be a committed Christian and man of integrity. Whether on or off the job, he lived in line with a higher moral standard, and he found that higher standard in the Bible.
A Christian Leader in the Workplace
A friend of mine who worked for A. G. Edwards told me that their CEO was involved in Bible studies for professionals and was intentional about encouraging others to know and love God. He lived generously by investing his time, talent, and money into other humans as he helped to build Christ's Kingdom here on earth. He was active in his local church, in missions, and with Covenant Theological Seminary in St. Louis.
His executive style and formula for success were based on Jesus' Golden Rule: Treat people the way you'd want to be treated. He taught his executive team, managers, and investment advisors to practice the following simple principle: place the clients first, the employees second, and the shareholders third. He believed if you took care of the first two, the shareholders would be rewarded.
From Abstract Principles to Business Plans
To be true to these principles, Ben Edwards didn't allow A. G. Edwards to engage in several profit centers common in the financial services industry such as creating proprietary products or trading its own accounts, because they may have put the firm's interests ahead of the client's. He encouraged his financial advisors to offer only the best products and services in the business—not just to those that paid the firm or for the advisor with the biggest commissions.
His plan worked. Under his stewardship, the company grew from 40 offices to 700 nationwide with a reputation of excellence and integrity. The company was on Fortune magazine's annual list of "100 Best Companies to Work for in America" for ten straight years.
All Good Work Serves God
Dorothy Sayers often said that all work done well and for God's glory is Christian work. This means we model Christ in the workplace best when we perform our work so well and with such a good attitude that we inspire others to desire to know and worship God.
Paul explained it like this: "Whatever you do, do your work heartily, as for the Lord rather than for men, knowing that from the Lord you will receive the reward of the inheritance. It is the Lord Christ whom you serve" (Col. 3:23-24).
Christians in the workplace should be motivated by our desire to glorify God and to inspire others to desire to know him. Work done well is uncommon, and it will be noticed by our colleagues and clients or patients.
God is honored when the products we create and the services we provide are excellent, based on the simple values of care, competence, and consistency. We are to care about the welfare of our clients. We are to pursue a high level of competency to enable us to deliver high quality products and services. And we should be consistent in our pursuit of excellence.
Our Work Is Also Evangelism
Those who don't know Christ may be inspired to seek him. And those who have turned their back on the church and Christianity, perhaps due to a previous bad experience with other Christians, may be influenced to reconsider Christianity.
It is too common to experience other Christians in the workplace who talk the talk but don't walk the walk. They talk about morality and Christian stuff, but their work is lousy and their attitudes are poor. They may deliver poor product to the client or treat clients poorly or complain about their jobs or slander colleagues. Such negative behavior hurts workplace morale, undermines work relationships, and adversely affects clients.
Instead, we are called to serve our clients with excellence. The quality of a Christian's work and attitude should be different from the quality of work and attitude of those who don't know Jesus. We are working for him, and therefore our work should be good. Clients should be able to clearly see the quality and value of our goods and services.
In their excellent book Your Work Matters to God, Douglas Sherman and William Hendricks write:
The key to bringing the culture and the church back together, to renewing the workplace and reforming the church—may well be a movement of people who are known for their hard work, for the excellence of their effort, for their honesty and unswerving integrity, for their concern for the rights and welfare of people, for the quality of the goods and services produced, for their leadership among coworkers—in short, for their Christ-likeness on and off the job. What could an army of such workers accomplish?
Doing excellent work with a good attitude is the right thing to do, and it is an excellent way to let our light shine on a hill so others may see it.
Questions for personal reflection, online discussion, or small groups:
Read Col. 3:23-24 again. Who do you consider your boss? How can you work for that person as if working for the Lord?
What does it look like to "love your neighbor" when your neighbor is a coworker, employer, customer, patient, student, or client?
How can we accept responsibility for doing good work with a good attitude, without rationalizing our way to workaholism and burn out?