Excellence At Work (Devotional)
Devotional / Produced by partner of TOW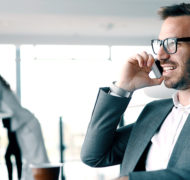 But what does excellence at work really take? Joseph's story shows us how to work with God as the source of excellence, in both good times and bad.
You can find this devotional on the YouVersion Bible App (download the app here), or read the Excellence at Work devotional on Bible.com
Excerpt:
Many of us grew up believing that the only work that lasts into eternity is "saving souls," and that other work doesn't really matter to God. The message was: if I want to do work that lasts, I'd better go out and evangelize.
But Joseph teaches us that all work has the potential for lasting value, if it's done with faith, hope and love. When Pharaoh needed someone who could interpret his dream, Joseph was brought to him from prison because he had demonstrated this ability years earlier for the Cub-bearer. Joseph began by making it clear to Pharaoh that man does not interpret dreams, but God provides the interpretation when we ask Him. After Joseph explained that the dream was meant to alert Pharaoh to prepare for seven years of abundance followed by seven years of famine, Pharaoh placed Joseph as second in command to ensure that preparations would be done with excellence.
Read Excellence at Work on Bible.com
This plan was written by Workmatters in partnership with The Theology of Work Project. Learn more about Workmatters at www.workmatters.org
---
---