Do You Ever Feel Like You're Just Slogging Through? August 10 Newsletter
Newsletter / Produced by The High Calling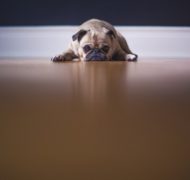 Sometimes work is exciting, engaging, and challenging. We make discoveries, help other people and build something worth lasting.
But sometimes, maybe on Wednesday afternoons, maybe during a mid-career slump we feel discouraged and need some hope. In this newsletter we help you deal with that slogging feeling. We remind you to look to wise friends and colleagues for support and counsel. And we'll watch how one woman learned from her father to stay dedicated for the long haul, even in the bad times.
If your life feels like one long Wednesday afternoon, this newsletter is for you.
Overcoming Discouragement
From The High Calling
When we take our discouragement to the Lord in prayer, we find that our hope is rekindled. Read more
God Calls Noah and Creates a New World
From Theology of Work Project
The wise counsel of godly people helps us confront opposition and discouragement. Read more
When Work Doesn't Feel Like Worship
From The High Calling
There is faithfulness in the way my father wakes up every day to welcome work. Read more