What Is Your One Thing?
Blog / Produced by The High Calling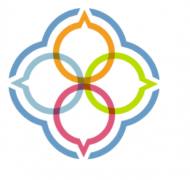 My wife and I took a trip to Nantucket recently to celebrate our anniversary. We walked the cobble-stoned streets, toasted champagne on the beach, indulged in a couple's massage, and took a sailing excursion around the harbor. It was a very romantic, almost magical return to the place of our original honeymoon.
Ladies and gentlemen, I highly recommend it.
One of the highlights of our dreamy getaway was a magnificent meal at a restaurant called, Company of the Cauldron. Its brick walls, exposed beams, and candlelit lanterns evoked a quaint old world European ambience, bringing us back to the heyday of the Nantucket whaling sea captains.
We asked the manager, an attentive woman wearing a flowing black blouse, where that strange name came from. It turns out that "Company of the Cauldron" is the English translation for "La Societa del Pauilo," which refers to a hip artists' club circa 1500 in Florence, Italy, run by the eccentric sculptor, Giovanni Francesco Rustici. These exclusive soirees were a sort of cross between an elaborate gourmet potluck dinner party and gallery reception, where the elite artist, architects, goldsmiths and musicians of the day would gather to unwind, free from their business patrons, to talk art, poetry, music and big ideas over fantastic food. The caveat was that each member was required to bring a meal that was also a sculptural creation.
Once she explained, we got it immediately: her restaurant is about bringing people together to enjoy a celebration of food, conversation, and good company.
The thing about this restaurant is there are only one or two seatings per evening, at which they serve just one meal: four courses, at a fixed price. That's it. You can't pick and choose when you'd like to eat, and you can't select a main dish from a vast array of entrées. You must arrive promptly at 7 p.m. and enjoy whatever the chef has prepared. That is, if you can get a reservation.
As my wife and I reveled in our final course of Pumpkin Brule, we got talking about the benefits of this unique approach to the dining market. This idea of limiting consumers to a very few selections - or in this case, what amounts to no choice at all - runs fairly counter to the ultra-choice, instant gratification culture of today's consumer. But for this restaurant, it works. And the meal, by the way, was amazing.
They do just one thing, and they do it really, really well.
Back at my company, we must constantly remind ourselves to stick only to the things we are good at, rather than getting distracted with ideas and opportunities that take us off course. When we stray too far from our strategic core, we end up regretting it later on, when we can see how it sucks up critical resources rather than building upon our greatest strengths. Then we wonder why we ever got into it to begin with.
The same can be said for us as individuals. Each of us has a very special set of skills, gifts, experiences and passions that make us brilliant, unique from everyone else around us – our core strengths. The problem is that most of us have not taken the time to even identify that one thing we are good at, or want to be good at. Instead, we tend to obsess about our weaknesses, or how we compare to everyone else, rather than relishing in our God-given wonderfulness.
The question is, do you know what it is? That one thing you can do better than anyone else to serve the world, because of who you are? It seems to me that answering this little question is the first step to defining a life of purpose and significance.
By lining up the best of our gifts and talents with the work that we do in serving the needs of our organizations and the people around us, we can begin to leverage our unique identity to make a real difference in the world, as well as in ourselves.
Do you know what your one thing is?