Tutorials From the New Testament
Seminary Curriculum / Produced by TOW Project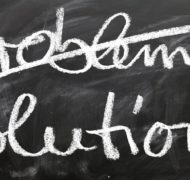 The letters of the New Testament offer many examples of modern workplace dilemmas. These letters can come alive if students are taught to see their current-day application. Here are some of the issues explored in the Theology of Work Bible Commentary on the New Testament letters:
ASSIGNMENT
Pick one New Testament letter and highlight it's applications for the modern Christian worker. Re-write the letter as a one-page office memo.
For an alternative assignment on the book of Philemon see the article Teaching New Testament: Work and Status in Philemon.
---
---