What Does the Bible Say About Calling? (Devotional)
Devotional / Produced by TOW Project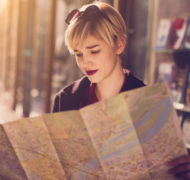 Examine what the Bible says about calling and learn practical tips for exploring your own calling.
You can find this devotional on the YouVersion Bible App (download the app here), or read the Calling devotional on Bible.com
Excerpt:
We need to understand what the Lord's will is, not just in our lives, but in the whole cosmos. Understanding is more than superficial recognition. For example, from Ephesians 1, we know that God's ultimate purpose is to unite all things in Christ. You and I can easily know this if we read Ephesians 1:9-10. But do we understand it? Does this truth expand our minds and shape our hearts? Does it move us? Does this truth begin to give order to everything else we think and do?
Read What Does the Bible Say about Calling? on Bible.com
---
---