God Does Not Promise That Christians Will Escape the Effects of the Fallen World
Article / Produced by TOW Project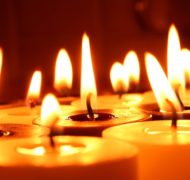 Nowhere in Scripture does God promise that his followers will escape the effects of the fallen world. In fact, most of the biblical characters endured periods of time where circumstances, suffering and persecution robbed them of what they needed materially.
Joseph spent years languishing in an Egyptian jail cell, no doubt with minimal rations to keep him healthy.
Naomi felt the pain of living on the edge of survival—with no husband or land to provide for her and her daughter-in-law, Ruth.
Paul endured harrowing experiences, including "toil and hardship, through many a sleepless night, hungry and thirsty, often without food, cold and naked" (2 Corinthians 11:27).
God does not exempt us from the sufferings of the world, but he protects us from being overcome by them. Jesus prayed to the Father on behalf of his disciples, "I am not asking you to take them out of the world, but I ask you to protect them from the evil one" (John 17:15).
So what does God promise? Provision for our needs, not our wants. Help to endure and overcome whatever deprivations, sufferings and trials we experience. And, most of all, that God will use all situations we find ourselves in—including when we lack provision—to bring good. For himself, for us, and for the world. As the most well-known of verses in Romans states, "We know that all things work together for good for those who love God, who are called according to his purpose" (Romans 8:28).
---
---