Deception to Obtain Information You Have a Right to Know
Article / Produced by TOW Project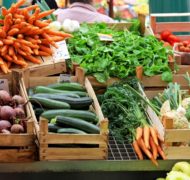 There are situations in which deception is necessary to obtain information an organization has a right to know. This essentially takes an exception noted earlier, deception for national intelligence purposes and applies it to other workplaces. For example, imagine your job is to serve court orders to people who wish to avoid appearing in court. If you start by disclosing who you are and why you are attempting to contact them, they will probably never admit who they are. Yet your job is vital to the function of the system of laws.
Or consider the practice of mystery shopping. As a means of quality assessment, many retail, medical, hospitality and other customer service companies use mystery shoppers to visit their locations, pretend to be customers, and report on their experience. The information may be essential to assuring that customers are experiencing what the brand promises.[1] In order to make sure they are being treated like ordinary customers, mystery shoppers must conceal the truth that they are reporting to the company on their experience. Mystery shoppers—at least in these situations—are trying to obtain information their organizations do have a right to know, but could not obtain without deception.
Just as it may be legitimate to use deceit to protect information that someone else does not have a right to know, it may also be legitimate to use deception to obtain information you do have a right to know. The same approach can be taken to learn about competitors' customer service, prices, etc., by sending a "competitive mystery shopper" into their locations. This is on shakier ethical ground. As long as the competitive mystery shopper simply observes publicly-visible prices, interactions, environments and the like, no deception is involved. But if competitive mystery shoppers are asked who they are or what they are doing, it would be unethical for them to give deceptive answers. Even worse would be calling competitors, misleading them about your identity, and asking questions they would not respond to if they had not been deceived.[2]
---
---