The Need for a Common Vision (1 Corinthians 1:10–17)
Bible Commentary / Produced by TOW Project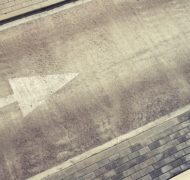 Paul states in thesis-like fashion what he is trying to accomplish by writing 1 Corinthians.[8] "I appeal to you, brothers and sisters, by the name of our Lord Jesus Christ, that all of you be in agreement and that there be no divisions among you, but that you be united in the same mind and the same purpose" (1 Cor. 1:10). The verb he uses in this final phrase is a metaphor that connotes mending of human relationships. Thus Paul is urging the Corinthians to overcome the factionalism that has damaged the unity of the church.
In business, as in the church, a common purpose and vision is essential for the organization's success. While making a profit is a good goal, it cannot be an end in itself. William Seidman and Michael McCauley outline four steps for developing an ethical—and ultimately successful—organization.[2]
Modern Western culture highly values diversity, so we are in danger of construing Paul's injunctions negatively. He is not arguing for confor­mity of thought (as other passages make clear), but he understands quite clearly that a sense of common purpose and vision is essential. If there is continual strife and disagreement about basic values and convictions and no cohesion among its members, any organization is doomed to failure. Although Paul is writing to a church, we know he also thought Christians should contribute to the workings of society at large. "Be sub­ject to rulers and authorities, to be obedient, to be ready for every good work" (Titus 3:1; emphasis added). Therefore, we should seek common purpose not only in church but also in the places we work. Our role as Christians is to do good work in unity and harmony with both believ­ers and nonbelievers. This does not mean we acquiesce to immorality or injustice. It does mean that we develop good relationships, support co-workers, and care to do our work excellently. If we cannot in good conscience do our work wholeheartedly, we need to find someplace else to work, rather than grumble or shirk.
---
---