Paul's Concern for Others (Acts 20-28)
Bible Commentary / Produced by TOW Project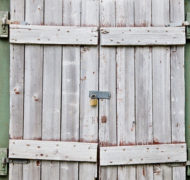 Most of all, Paul's leadership is marked by his concern for others. He accepts the burden of leadership not to make his life better, but to make others' lives better. His very willingness to travel to hostile places to preach a better way of life is proof enough of this. Yet we also see his concern for others in concrete, personal ways. He heals a boy who is severely injured by a fall from an upper-floor window (Acts 20:9-12). He prepares the churches he has planted to carry on after his death, and encourages them when they are overcome "with much weeping" (Acts 20:37). He attempts to preach the good news even to those who are trying to kill him (Acts 22:1-21). He heals all the sick on the island of Malta (Acts 28:8-10).
A striking example of his concern for others occurs during the shipwreck. Although his warning not to make the voyage had been ignored, Paul pitches in to help and encourage the crew and passengers when the storm strikes.
Since they had been without food for a long time, Paul then stood up among them and said, "Men, you should have listened to me and not have set sail from Crete and thereby avoided this damage and loss. I urge you now to keep up your courage, for there will be no loss of life among you, but only of the ship. For last night there stood by me an angel of the God to whom I belong and whom I worship, and he said, 'Do not be afraid, Paul; you must stand before the emperor; and indeed, God has granted safety to all those who are sailing with you.' So keep up your courage, men, for I have faith in God that it will be exactly as I have been told." (Acts 27:21–25)
His concern does not end with words of encouragement but proceeds with practical acts. He makes sure everyone eats to keep up his strength (Acts 27:34-36). He devises a plan that will save everyone's life, including those who can't swim (Acts 27:26, 38, 41, 44). He directs preparations for running the ship aground (Acts 27:43b), and prevents the sailors from abandoning the soldiers and passengers (Acts 27:30-32). As a result of his concerns and actions, not a single life is lost in the wreck (Acts 27:44).
Paul's leadership encompasses far more than the four factors of courage, suffering, respect, and concern for others, and it is visible far beyond Acts 20-28. Yet these factors as presented in these chapters form one of the most stirring demonstrations of leadership in the Bible and remain as much of an example today as they did in Luke's day.
---
---