Continue to Genesis 12-50
Bible Commentary / Produced by TOW Project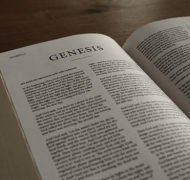 Bookstore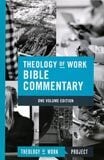 The Theology of Work Bible Commentary is an in-depth Bible study tool put together by a group of biblical scholars, pastors, and workplace Christians to help you discover what the whole Bible--from Genesis to Revelation--says about work. Business, education, law, service industries, medicine, government--wherever you work, in whatever capacity, the Scriptures have something to say about it. This edition is a one-volume hardcover version.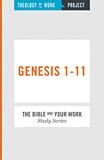 While every book of the Bible will contribute something to our understanding of work, Genesis proves to be the fountain from which the Bible's theology of work flows. Great for group or individual use, at home or at work on your lunch break, this study delves into what the story of Creation has to say about faith and work.
Copyright
Contributors: Andrew Schmutzer and Alice Mathews
Adopted by the Theology of Work Project Board June 11, 2013. Image by Theology of Work Project . Used by permission.
Author: Theology of Work Project
Theology of Work Project Online Materials by Theology of Work Project, Inc. is licensed under a Creative Commons Attribution-NonCommercial 4.0 International License. Based on a work at www.theologyofwork.org
You are free to share (to copy, distribute and transmit the work), and remix (to adapt the work) for non-commercial use only, under the condition that you must attribute the work to the Theology of Work Project, Inc., but not in any way that suggests that it endorses you or your use of the work.
© 2014 by the Theology of Work Project, Inc.
Unless otherwise noted, the Scripture quotations contained herein are from the New Revised Standard Version Bible, Copyright © 1989, Division of Christian Education of the National Council of the Churches of Christ in the U.S.A., and are used by permission. All rights reserved.