Applications from Joseph's Management Experience (Genesis 41:46-57; 47:13-26)
Bible Commentary / Produced by TOW Project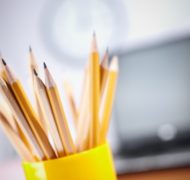 Genesis's interest in Joseph's management of the food crisis lies more in its effect on the family of Israel than in developing principles for effective management. Nonetheless, to the degree that Joseph's extraordinary leadership can serve as an example for leaders today, we can derive some practical applications from his work:
1. Become as familiar as possible with the state of affairs as they exist at the beginning of your service.
2. Pray for discernment regarding the future so that you can make wise plans.
3. Commit yourself to God first and then expect him to direct and establish your plans.
4. Gratefully and appropriately acknowledge the gifts God has given you.
5. Even though others recognize God's presence in your life and the special talents you have, do not broadcast these in a self-serving effort to gain respect.
6. Educate yourself about how to do your job and carry it out with excellence.
7. Seek the practical good for others, knowing that God has placed you where you are to be a blessing.
8. Be fair in all of your dealings, especially when the circumstances are grim and deeply problematic.
9. Although your exemplary service may propel you to prominence, remember your founding mission as God's servant. Your life does not consist in what you gain for yourself.
10. Value the godliness of the myriad types of honorable work that society needs.
11. Generously extend the fruit of your labor as widely as possible to those who truly need it, regardless of what you think of them as individuals.
12. Accept the fact that God may bring you into a particular field of work under extremely challenging conditions. This does not mean that something has gone terribly wrong or that you are out of God's will.
13. Have courage that God will fit you for the task.
14. Accept the fact that sometimes people must choose what they regard as the better of two very unpleasant yet unavoidable situations.
15. Believe that what you do will not only benefit those whom you see and meet, but also that your work has the potential to touch lives for many generations to come. God is able to accomplish abundantly far more than we can ask or imagine (Eph. 3:20).
---
---