Jeremiah's Calling to Work (Jeremiah 1)
Bible Commentary / Produced by TOW Project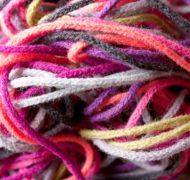 As we have seen, God prepared Jeremiah from before his birth for the work of a prophet (Jer. 1:5) and, at the right time, appointed him to that work (Jer. 1:10). Jeremiah responded faithfully to God's call to work, and God gave him the knowledge he needed to accomplish it (Jer. 1:17).
Although Jeremiah's profession was prophet, there is no reason to believe that the pattern of God's call, followed by faithful human response, followed by God's equipping is limited to prophets. God called and equipped Joseph (Genesis 39:1-6; 41:38-57), Bezalel and Oholiab (Exodus 36-39) and David (1 Samuel 16:1-13) for jobs as finance minister, construction chief, and king, respectively. In the New Testament, Paul says that God equips every faithful person for work that contributes to the good of the community (1 Corinthians 12-14). We can see in Jeremiah a pattern for all those who follow God faithfully in their work. As William Tyndale stated long ago:
There is no work better than another to please God: to pour water, to wash dishes, to be a [cobbler], or an apostle, all are one; to wash dishes and to preach are all one, as touching the deed, to please God.[1]
God knows how we — like Jeremiah — are knit together according to God's design. God leads us to employ our abilities and talents in godly ways in the world. We likely will not have the same calling as Jeremiah. Nor will our call necessarily be as direct, specific and unmistakable as Jeremiah's was. It would be a mistake to think that our calling to our work must resemble Jeremiah's. Perhaps God was extraordinarily direct with Jeremiah because Jeremiah was so deeply reluctant to accept God's call. In any case, we can be confident that God will equip us for our work, whatever it is, if we will be faithful to him in it.[2]
---
---