The Land (Joshua 2-12)
Bible Commentary / Produced by TOW Project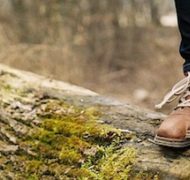 Throughout both Joshua and Judges, the land is of such central importance that it is virtually a character unto itself: "And the land had rest" (Judges 3:11, 3:30, etc.). The major action of the book of Joshua is Israel's conquest of the land God had promised their ancestors (Joshua 2:24, following 1:6). The land is the central stage upon which God's drama with Israel is played out, and it rests at the core of God's promises to the nation. The Law of Moses itself is inextricably bound to the land. Many of the Law's chief provisions only make sense for Israel in the land, and the chief punishment under the covenant consists of expulsion from the land.
I will devastate the land, so that your enemies who come to settle in it shall be appalled at it. And you I will scatter among the nations, and I will unsheathe the sword against you; your land shall be a desolation, and your cities a waste. (Leviticus 26:32–33)
The land—the earth, the ground under our feet—is where our existence takes place. (Even those who take to the sea and the air spend most of their lives on land.) God's promise to his people is not a disembodied abstraction, but a concrete place where his will is done and his presence is found. The place we are at any moment is the place we encounter God and the only place we have to go about his work. Creation can be a place where either evil or good dwells. Our task is to work good in the actual creation and culture where we work. Joshua was given the task of making the land of Canaan holy by adhering to God's covenant there. We are given the task of making our workplaces holy by working according to God's covenant also.