The Gift: Generous Elves
Blog / Produced by The High Calling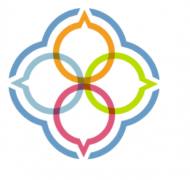 Sam here, with Chapter 3 of Lewis Hyde's The Gift: Creativity and the Artist in the Modern World. Let me begin with a fairy tale.
The Shoemaker and the Elves
Have you ever read The Shoemaker and the Elves? I discovered this short story only five months ago in a folk tale anthology I'm reading to my daughters. Essentially, it's about two naked elves who secretly help a poor cobbler succeed in his business. When I first read it, I missed Hyde's point for two reasons: first, I wasn't familiar with "gift language" five months ago; second, I have a different translation.
"The Shoemaker and the Elves" is an old German tale which is open to the variable work of translators. In Hyde's copy, when the elves receive a thank you gift of clothing from the cobbler and his wife, they sing:
"We're sleek, we're fine, we're out the door, We shan't be cobblers any more!"
In mine, however, the elves sing:
"Now we're dressed so fine and neat, Why cobble more for others' feet?"
Not much difference, but in the latter version, the elves appear ungrateful and selfishly limited in their generosity. This puzzled me. In fact, it so distracted me that I couldn't see any other lesson in the story. I figured the tale was about greed or about working only hard enough at something to get noticed before moving on. I paid too much attention to the elves and not enough to the cobbler. Fortunately, Hyde's interpretation rejuvenated me, especially his summary statements like this one:
"[A] transformative gift cannot be fully received when it is first offered because the person does not yet have the power either to accept the gift or to pass it along."
Before you give up on this dense statement, go and read the brief tale here. Take another three minutes to reread Hyde's commentary on it in Chapter 3 if you have a copy. Then let me know what you think.
Post written by Sam Van Eman.