The Gift: Work as Art
Blog / Produced by The High Calling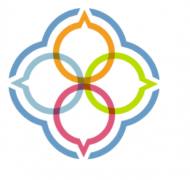 Sam here, with the second to last post on Lewis Hyde's, The Gift: Creativity and the Artist in the Modern World. This week we're discussing his Conclusion. Next week, we'll open the floor for final thoughts and highlights.
I began this discussion in May with two thoughts in mind, both of which came from this statement in the Introduction: "[A] work of art is a gift, not a commodity." And now, having learned a great deal along the way, we're back to this statement.
On being an artist
I'm not an artist in the traditional sense. I don't write poetry, sing opera or dance on stage (or off for that matter). But I see my work as art. I see engineering and accounting and psychology as art, too. Each of us – in whatever field – expresses creativity and individualized expression in our proposal writing, problem solving, team building and normal daily tasks. Our work requires us to listen well, to feel and think intuitively and rationally, to cast vision and find adequate means to express it – aren't these artistic qualities?
Hyde didn't write his book for the kind of non-traditional artist I'm describing – that would be a different book, or at least one with a handful more chapters for defining and clarifying. Still, we share similar qualities because we are all made in the image of a Creator.
For those who have never seen their work as art, try it. I developed this perspective not long ago, and it has made a difference. The point is, your lack of paint brushes or ballet shoes does not exclude you from being an artist.
On work being a gift, not a commodity
Second, the Conclusion lays out Hyde's final thoughts on the relationship between gift exchange and commodity. I like this because he recognizes that the two "need not be wholly separate spheres. There are ways in which they may be reconciled [and] it is the reconciliation we must seek." An artist must stand in both worlds if he "wishes neither to lose his gift nor to starve his belly." Hyde offers three ways artists resolve these wishes: Take a second job, find a patron, or "place the work itself on the market and pay the rent with fees and royalties."
This raises an important question for me, and I want to ask my fellow non-traditional artists the same thing:
What are three (or two, or even one) ways that we can reconcile gift exchange and commodity? In other words, if the artist must step from eros to logos to survive, how can we move in the opposite direction, from logos to eros? And why might we need to do this?
Notes: Stay tuned for the next HighCallingBlogs book discussion, slated to begin in September. We have a few ideas started and welcome you to add your own.
Post written by Sam Van Eman.