The Gift: Surprise!
Blog / Produced by The High Calling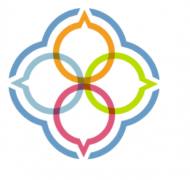 Over the past three, fruit-filled months of discussion, I have found no small bucketful of gems in Lewis Hyde's book, The Gift: Creativity and the Artist in the Modern World. It seems that many of you have, too. Now we must end, but not before a special surprise and one final question, both of which should increase the gift we've shared already. First, the very special surprise:
Dear Readers,
Sam has pointed me toward some of your responses to The Gift and asked if I would write a note as you round out your attention to the book. For some reason the remarks I've read make me think about gratitude. It seems that we humans need a practice of gratitude and that the practice requires repetition, as if it were a kind of spiritual breathing. We don't forget to breathe but we can forget to express our gratitude. Emerson has a remarkable image at the start of Nature:
"If the stars should appear one night in a thousand years, how would men believe and adore; and preserve for many generations the remembrance of the city of God which had been shown! But every night come out these envoys of beauty...."
Every night they come out..., and we walk under them unaware. A gratitude practice feeds awareness such that we might be less forgetful of the mystery of creation. How strange to be born into a human body! How mysterious to have the gift of consciousness! How wonderful to find companions whose spirits mingle with ours, and enlarge us, so we are not alone. I'm grateful to find I'm not alone.
Thanks. All best wishes,
- Lewis Hyde
Companions, the final question is this: In the spirit of gratitude, would you share a gem or two that you've gained from reading The Gift? Something directly from the book, indirectly from our discussion, still emerging in your daily life.... It's up to you. Also, you may direct it toward us or toward Lewis himself (I'll send this link to him in September). If you didn't like the book, that's fine. Tell us how your dislike influenced you. If you loved it, just pick your favorite gems. I look forward to hearing your reflections. And if you'd like to continue the conversation on chapters 9 through the end, feel free to pop in to LL's place on Mondays.
[Editor's Note: This is Marcus now. Can you believe that letter? When Sam told me on the phone that he had been in contact with Lewis Hyde, I think I started giggling with excitement. And I can't wait to find some time for offering a gift back to Lewis Hyde in a post over at my blog. That's not the reason for my editorial intrusion here, though. I wanted to announce our next book!
In October, we'll be reading The Wisdom of Wilderness by Gerald May. It is a book about the "power of slowing." Laura of The Wellblog will be leading the discussion. Thanks, Laura! We can't wait!]
Post written by Sam Van Eman.