3 Stages of Reflection to Guide Business Leaders to the Common Good
Article / External content not produced by TOW Project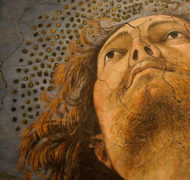 EXECUTIVE SUMMARY:
When businesses and market economies function properly and focus on serving the common good, they contribute greatly to the material and even the spiritual well-being of society. Recent experience, however, has also demonstrated the harm caused by the failings of businesses and markets. Alongside their benefits, the transformative developments of our era—globalisation, communications technologies, and financialisation—produce problems: inequality, economic dislocation, information overload, financial instability and many other pressures that interfere with serving the common good. Nonetheless, business leaders who are guided by ethical social principles, lived through virtues and illuminated for Christians by the Gospel, can succeed and contribute to the common good.
Obstacles to serving the common good come in many forms—corruption, absence of rule of law, tendencies towards greed, poor stewardship of resources—but the most significant for a business leader on a personal level is leading a divided life. This split between faith and daily business practice can lead to imbalances and misplaced devotion to worldly success. The alternative path of faith-based "servant leadership" provides business leaders with a larger perspective and helps them to balance the demands of the business world with those of ethical social principles, illumined for Christians by the Gospel. This is explored through three stages: seeing, judging, and acting, even though it is clear that these three aspects are deeply interconnected.
SEEING:
The challenges and opportunities in the world of business are complicated by factors both good and evil, including four major "signs of the times" influencing business.
Globalisation has brought efficiency and extraordinary new opportunities to businesses, but the drawbacks include greater inequality, economic dislocation, cultural homogeneity, and the inability of governments to properly regulate capital flows.
Communications technology has enabled connectivity, new solutions and products, and lower costs, but its amazing velocity also brings information overload and rushed decision-making.
Financialisation of business worldwide has intensified tendencies to commoditise the goals of work and to emphasise wealth maximisation and short-term gains at the expense of working for the common good.
Cultural changes of our era have led to increased individualism, more family breakdowns, and utilitarian preoccupations with self and "what is good for me". As a result we might have more private goods but are lacking significantly in common goods. Business leaders increasingly focus on maximising wealth, employees develop attitudes of entitlement, and consumers demand instant gratification at the lowest possible price. As values have become relative and rights more important than duties, the goal of serving the common good is often lost.
JUDGING:
Good business decisions are those rooted in principles at the foundational level, such as respect for human dignity and service to the common good, and a vision of a business as a community of persons. Principles on the practical level keep the business leader focused on:
producing goods and services that meet genuine human needs and serve the common good, while taking responsibility for the social and environmental costs of production and the supply chain and distribution and watching for opportunities to serve the poor;
organising productive and meaningful work by recognising the dignity of employees and their right and duty to flourish in their work (work is for the person rather than the other way around), and structuring workplaces with subsidiarity that designs, equips and trusts employees to do their best work; and
using resources wisely to create both profit and well-being, to produce sustainable wealth and to distribute it justly (a just wage for employees, just prices for customers and suppliers, just taxes for the community, and just returns for owners).
ACTING:
Business leaders can put aspiration into practice when their vocation is motivated by much more than financial success. When they integrate the gifts of the spiritual life, the virtues and ethical social principles into their life and work, they may overcome the divided life, and receive the grace to foster the integral development of all business stakeholders. The Church calls upon business leaders to receive —humbly acknowledging what God has done for them—and to give —entering into communion with others to make the world a better place. Practical wisdom informs their approach to business and strengthens business leaders to respond to the world's challenges not with fear or cynicism, but with the virtues of faith, hope, and love. This document aims to encourage and inspire leaders and other stakeholders in businesses to see the challenges and opportunities in their work; to judge them according to ethical social principles, illumined for Christians by the Gospel; and to act as leaders who serve God.
INTRODUCTION
In the Gospel, Jesus tells us: "From everyone who has been given much, much will be demanded; and from the one who has been entrusted with much, much more will be asked" (Lk 12:48). Businesspeople have been given great resources and the Lord asks them to do great things. This is their vocation. In this young century alone, many businesses have already brought forth marvellous innovations that have cured disease, brought people closer together through technology and created prosperity in countless ways. Unfortunately, this century has also brought business scandals and serious economic disturbances, and an erosion of trust in business organisations and in free-market institutions generally. For Christian business leaders, this is a time that calls for the witness of faith, the confidence of hope, and the practice of love.
When businesses and markets as a whole are functioning properly and are regulated in an effective manner by governments, they make an irreplaceable contribution to the material and even spiritual well-being of humankind. When business activity is carried out justly and effectively, customers receive goods and services at fair prices; employees engage in good work and earn a livelihood for themselves and their families; and investors earn a reasonable return on their investment. Communities see their common resources put to good use and the overall common good is increased.
When managed well, businesses actively enhance the dignity of employees and the development of virtues, such as solidarity, practical wisdom, justice, discipline, and many others. While the family is the first school of society, businesses, like many other social institutions, continue to educate people in virtue, especially those young men and women who are emerging from their families and their educational institutions and seeking their own places in society. Those who come from socially disadvantaged backgrounds and who are threatened with social isolation may also find their places within companies. Furthermore, businesses promote healthy interdependence among the peoples of different nations by promoting interaction between them in a way that is mutually beneficial. They may thus become vehicles of cultural engagement and promoters of peace and prosperity.
All of these potential benefits encourage the Church to take a lively interest in business. Where businesses succeed, people's lives can be significantly improved; but where they fail, great harm can result. A market economy must be based on the pursuit of the common good in freedom, but freedom without truth leads to disorder, injustice and social fragmentation. Without guiding principles and virtuous leadership, businesses can be places in which expediency displaces justice, power corrupts wisdom, technical instruments are detached from human dignity, and self-interest marginalises the common good.
We wish to speak specifically to Christian business leaders, who have at the heart of their work the deep sense of God's calling to be collaborators in creation. Such leaders play an important role in engendering and advancing ethical social principles, drawing on the Catholic social tradition where appropriate, in their day-to-day routines. We also wish to speak to all business leaders of good will who have an influence on the behaviours, values and attitudes of the people comprising their enterprises. From CEOs to heads of teams to those with informal influence, business leaders of all kinds play a critical role in shaping economic life and creating the conditions for all people to develop integrally through business institutions. Such institutions are highly diverse, including cooperatives, multinational corporations, small entrepreneurial start-ups, employee-owned businesses, family businesses, social businesses, partnerships, soleproprietorships, joint ventures with government and for-profit/non-profit collaborations. Some of these businesses are publicly traded stock companies, while most are privately held. Some have revenues larger than many countries, but most are small. Some are owned by thousand of investors, others are owned by a single person or family. Some are legally defined as for-profit entities; others have a new legal standing and are termed "social businesses" with a special status. Business is a diverse institution and Pope Benedict XVI has indeed welcomed a mixing of institutional forms.1
The vocation of the businessperson is a genuine human and Christian calling. Its importance in the life of the Church and in the world economy can hardly be overstated. Business leaders are called to conceive of and develop goods and services for customers and communities through a form of market economy. For such economies to achieve their goal, that is, the promotion of the common good, they should be structured on ideas based on truth, fidelity to commitments, freedom, and creativity.
Business leaders have a special role to play in the unfolding of creation. They not only provide goods and services and constantly improve them through innovating and harnessing science and technology, but they also help to shape organisations that will extend this work into the future. Blessed John Paul II reminded us in Laborem Exercens: "Man, created in the image of God, shares by his work in the activity of the Creator and that, within the limits of his own human capabilities, man in a sense continues to develop that activity and perfects it as he advances further and further in the discovery of the resources and values contained in the whole of creation".2
Building a productive organisation is a primary way in which businesspeople can share in the unfolding of the work of creation. When they realise that they are participating in the work of the Creator through their stewardship of productive organisations, they may begin to realise the grandeur and awesome responsibility of their vocation.
Businesses certainly have the potential to be a force for great good in any society, and many do live up to their moral and economic promise. Numerous obstacles, however, may stand in the way of realising this potential. Some of these obstacles are external to the business—and its leaders usually have a limited capacity to influence them—such as the absence of the rule of law or international regulations, corruption, destructive competition, crony capitalism, excessive state intervention, or a culture hostile to entrepreneurship in one or more of its forms. Others are internal, such as treating employees as mere "resources", treating the business itself as no more than a commodity, rejecting a proper role for government regulation of the market place, making money from products that are not truly good or services that do not truly serve, or exploiting natural resources in a destructive way.
Chief among these obstacles at a personal level is a divided life, , or what Vatican II described as "the split between the faith which many profess and their daily lives". The Second Vatican Council saw this split as "one of the more serious errors of our age".3 Dividing the demands of one's faith from one's work in business is a fundamental error that contributes to much of the damage done by businesses in our world today, including overwork to the detriment of family or spiritual life, an unhealthy attachment to power to the detriment of one's own good, and the abuse of economic power in order to make even greater economic gains. In this regard, the Church remains mindful of the words of Jesus himself: "No one can be the slave of two masters. He will either hate the first and love the second or be attached to the first and despise the second. You cannot love both God and money" (Mt 6:24). Business leaders who do not see themselves serving others and God in their working lives will fill the void of purpose with a less worthy substitute. The divided life is not unified or integrated: it is fundamentally disordered, and thus fails to live up to God's call.
Fragmentation of this kind can ultimately lead to idolatry—an all-too-common occupational hazard of business life that threatens both individuals and organisations. It means abandoning one's call to relationship with a loving Creator, as the Israelites did at the foot of Mount Sinai when they crafted and worshipped a golden calf. The golden calf is a symbol of misplaced devotion, born of a false idea of true success.4 There are many surrogates for the golden calf in modern life. They emerge when "the sole criterion for action in business is thought to be the maximization of profit";5 when technology is pursued for its own sake; when personal wealth or political influence fails to serve the common good; or when utilitarian or consequential reasoning becomes dominant. Each of these "golden calves" amounts to a kind of fixation, usually accompanied by rationalization. Each has the capacity to "entrance" us as Pope Benedict XVI says in his social encyclical Caritas in Veritate6 and business leaders must pay careful attention to avoid the lure of idolatry.
The many pressures business leaders face may lead them to forget the Gospel call in their daily professional activities. It may seduce them into believing, falsely, that their professional lives are incompatible with their spiritual lives. It places excessive confidence in material resources and/or worldly success. When this happens, business leaders risk valuing status and fame over lasting accomplishment, and consequently risk losing their good judgment. Business leaders may be tempted, whether from self-centredness, pride, greed or anxiety, to reduce the purpose of business solely to maximising profit, to growing market share, or to any other solely economic good. In this way, the good that a market economy may do, for individuals and for society, can be diminished or distorted.
Well-integrated business leaders can respond to the rigorous demands placed upon them with a servant attitude, recalling Jesus washing the feet of His disciples. Leadership in this servant spirit is different from the authoritarian exercise of power too often present in business organisations. It distinguishes Christian executives and the work environment that they seek to foster. In living business responsibilities in such a manner, in developing true servant leadership, they give freely of their expertise and abilities. In figuratively washing the feet of their collaborators, business leaders more fully realise their noble calling.
An important part of the business leader's vocation is practising ethical social principles while conducting the normal rhythms of the business world. This entails seeing clearly the situation, judging with principles that foster the integral development of people, and acting in a way that implements these principles in light of one's unique circumstances and in a manner consistent with the teaching of the Faith.7 The rest of this document is organised accordingly: See, judge, act.