Practical Ethical Principles for Business
Article / External content not produced by TOW Project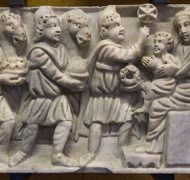 Respect for human dignity and the common good are foundational principles that should inform the way we organise the labour and capital employed, and the processes of innovation, in a market system. The deep and abiding purpose of individual businesses and commercial systems is to address real human needs, which is to say the relevant needs of everyone who is served in some way by a business. In particular, there are three interdependent activities that businesses should take up:
addressing genuine human needs through the creation, development, and production of goods and services;
organising good and productive work; and
using resources to create and to share wealth and prosperity in sustainable ways.
The Church's social tradition addresses these three interdependent spheres of activity by providing practical principles to help guide decision-makers in the good they may do. These practical principles build on the foundational principles, and they aim to respect the multi-cultural, multi-faith situations that are characteristic of business today. They also help clarify the vocation of the Christian businessperson and the role of a true business leader.