Chapter 7 - Dualistic Work: The Sacred-Secular Split
Book / Produced by Individual TOW Project member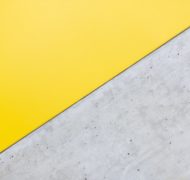 In the Christian world there's a perception that we could be doing more for God if only we could free ourselves from the distractions of "the world". The thinking goes something like this…
I have a simple faith. I distinguish between "spiritual" and "secular".
By spiritual I mean anything related to God, anything that's holy. This is really the most important sphere of life.
By secular I'm referring to the everyday things that have little or nothing to do with God. These are much less important and significant than the spiritual.
You can see this clearly in the area of work. "Secular" employment is work "out there in the world". Its main purpose is to allow you to earn some money so you can get on with real life, and of course it provides opportunities to witness to your non-Christian workmates. Mind you, some forms of secular employment do have what you could call a spiritual value – I'm thinking of the serving ones, like medicine and teaching.
But the ideal form of employment is unquestionably "fulltime Christian work". That's where you have the opportunity to devote all of your time and energy to the Lord's work, unencumbered by the demands of secular employment. It clearly rates as a much more spiritual occupation than a "normal job".
Becoming a fulltime Christian worker is my personal dream. This is because it's the ultimate way of serving God. In fact, I long for the day when I'm no longer distracted from real service for God by having to work for a secular firm. My real dream is to give all my time and energy to ministry.
What is ministry? Well, it's anything that deals with the spiritual task. Leading worship on Sunday mornings is ministry. So is teaching Sunday school, leading a home group, preaching, going on an outreach, praying for someone, or being a missionary.
To be "in ministry" is to be taken up with the spiritual task of building God's kingdom. Of course, once you have experienced being in ministry, it's difficult to return to secular employment with any degree of passion. Nothing is more significant than doing ministry. Which is why fulltime Christian workers are highly esteemed in the church – and rightly so. After all they have sacrificed much (particularly those on the mission field), they're at the forefront of God's work in this world, and they're making a bigger difference for God than you can in secular employment.
Ultimately, secular work doesn't really count for much. Things of the world will all pass away. Sure I do my best at my daily job, but what we do for the Lord is what really counts. Our secular employment is simply a means to an end.
Is that right? Is certain work more "spiritual" in content? Should it be valued more highly? Many of us certainly live as though it is, but … is it biblical?
Examining the spiritual/secular split biblically
What light can the Scriptures shed on the way we view various tasks and jobs?
Genesis
This strange habit we have of splitting life into spiritual and secular boxes just doesn't appear in the story of God's creation of work. In fact, as we've already noted, God begins by doing some very "earthy" work himself – creating the universe! God acts as designer, builder, gardener…
Then God takes the bold step of giving to us humans a role in this universe-work of his, by commissioning Adam and Eve to be stewards of his creation. Does that sound like a second-rate call? Did Adam really think, "Oh, no – I really wanted a more significant role, God. Not a farmer! I mean, isn't there some spiritual task I could do? A priest maybe…?"
The Creation account allows no room for a spiritual/secular split. In fact, the writer consistently states "And it was (very) good," as if to emphasize that God's original intention for his creation was the ideal. Yes, it's tainted and corrupted now – but that is the result of the Fall.
Biblical characters at work
So what about the role of people in Scripture? What light can they shed on the spiritual/secular split?
For a start, many leading figures in the Bible story were not "professional religious" people. God spoke to them in and through their everyday working lives. Though they were "believers", most were not told to leave their employment in order to follow God's leading – people like Joseph, Daniel, Nehemiah and Esther, to name a few.
For example, Nehemiah is extolled as a prayerful person, a dynamic and effective leader, even a justice-maker. And he was. But it is rarely pointed out that these attributes belong to a man whose primary role was to manage a very difficult and demanding building project. His strengths were developed within the pressures of his construction deadlines.
The same was true with Joseph, Daniel, and Esther. They were high-level public servants in somewhat anti-Jewish environments. Consequently, they had to struggle through what it meant to serve as representatives of a religious minority, working in an environment that routinely involved worship of foreign gods. Their worldview was substantially different to that of their work colleagues and of the surrounding culture (which is no doubt how many Christians feel today).
These examples (among many others) help us to see that the Bible gives little evidence of a secular/spiritual split. The Hebrew worldview was a much more integrated one than that of the Greeks. Involvement in the marketplace didn't disqualify people from undertaking significant tasks. Quite the opposite, in fact.
Jesus
What about Jesus? Did he consider certain types of work better than others? Perhaps he viewed his many years as a carpenter as just "fill-in" time, until he was ready to engage in "public ministry"?
Certainly that's the way many people seem to interpret the life of Jesus. But it hardly seems consistent with what we know of him. For God himself, in human form, to spend the majority of his adult years engaged in carpentry, speaks volumes for the value of such tasks. Even as a travelling "rabbi" Jesus hardly played by the rules of his culture. He made plain there was no work that was "beneath" him. Even the work of a servant.
For example, when no one seemed prepared to do the menial job of washing feet he willingly took it on himself. While it proved to be an ideal object lesson for the teacher to use, there seems little doubt that the way he used it, far from divorcing spiritual and secular, actually demonstrated to his disciples how even the most mundane and dirty of tasks can serve others and honor God.
Paul
Among New Testament writers, Paul has most to say about the role of work. As we'll see in the next chapter, in 1 Corinthians Paul teaches that we should work out our calling in the context we find ourselves in.
This is important for our current age where "fulltime Christian service" is seen as the ultimate way of serving God – more spiritual and satisfying than "secular work". Under this false value system, Christians will never find a strong sense of fulfillment and value in the tasks God has placed them in, because they will be forever dreaming of a "better" way to serve.
Paul makes the same point in others of his letters. For example, in Colossians 3:23-24 he writes:
"Whatever you do, work at it with all your heart, as working for the Lord, not for human masters, since you know that you will receive an inheritance from the Lord as a reward. It is the Lord Christ you are serving."
Tom Wright comments on these verses, "The task may appear unimportant or trivial, but the person doing it is never that, and he or she has the opportunity to turn the job into an act of worship." [1]
What seems clear from Paul's teachings is that…
All work is of value and significance, in spite of the status (or lack of it) given by the surrounding culture.
There is no hierarchy of tasks in God's economy. As Eugene Peterson writes: "Any work done faithfully and well is difficult. It is no harder for me to do my job than for any other person, and no less. There are no easy tasks in the Christian way; there are only tasks which can be done faithfully or erratically, with joy or resentment."

[2]

Neither are there "spiritual" tasks and "secular" ones.
All of what we do needs to be connected with who we are in Christ. This is reflected in Paul's view of his own work. He seemed not to regard his tentmaking trade as a means to an end, but something that had real value in itself. About this Paul Stevens comments "…the New Testament treats work in the context of a larger framework: the call of God to live totally for him and his kingdom. Therefore Paul was not, strictly speaking, a bi-vocational missionary, but rather mono-vocational by integrating daily work with all aspects of his kingdom life."

[3]

This is reinforced in Paul's teaching. For example, in Colossians 1:10 he writes, "As you learn more and more how God works, you will learn how to do your work." (The Message)
Where has our dualism come from?
If the Bible gives us no reason to create a spiritual/secular distinction, where has the split come from?
In the following chapter on "calling" we'll look further at how the early Church became influenced by the surrounding Greek/Roman culture of its day. Despite the insistence of both Jesus and Paul that our faith infuses every part of our life, it took only a century or so before dualistic ideas were adopted. Spiritual and physical were thought of as separate entities.
Biblical texts such as Luke 10: 38-41 (where Jesus comments on Martha's criticism of Mary) came to be used to support a view that certain tasks were more spiritual than others. An ever-so-subtle twist in the message of this incident led to the "contemplative life" being seen as far better and more spiritual than the "active life".
This dualistic view was quickly reinforced by the development of a "clergy" class, and then the phenomenon of monasticism.
By the time Christianity became the official religion of the Roman Empire, the distinction between clergy and laity was clearly evident. With the insistence on celibacy for the clergy in the 11th century, the demarcation between priesthood and laity was complete. The clergy inevitably acquired an aura of spiritual power, status and privilege. Ordinary people were relegated to second-class status. The spiritual/secular chasm had opened wide.
Monasticism, somewhat unintentionally, reinforced this growing worldview. The movement to set up institutions dedicated to fostering the spiritual life arose in part because of the nominalism of the church. In the Christianized Roman Empire, believers were no longer a minority. In that atmosphere, discipleship quickly became diluted. When everyone is a "Christian" in name, and faith is assumed, then faith loses its sharpness.
With the best of intentions, reformers tried to separate themselves from this nominal Christianity, and to strive for spiritual growth in communities that were distinct from the world around them. So the notion arose that those who wanted to direct their thoughts uninterrupted towards God must not be distracted by the activities of a profession, or by family concerns. (In fact, manual work was not totally despised in monasteries, but it was definitely secondary to "more important tasks".)
Luther and Calvin
It wasn't until the Reformation that this dualism was effectively challenged. Martin Luther had been a monk, but as he studied the New Testament his theology was turned on its head. His growing convictions about justification by faith soon led him to embrace a belief in the priesthood of all believers. Monks and clergy, Luther realized, were no more valued in God's economy than anyone else. In fact, all believers have a "priestly calling" in whatever roles they undertake.
Though different on a number of counts from Luther, John Calvin also promoted the belief that all work is "spiritual" in character. He emphasized the transformational nature of work, and with it social action. Calvin challenged all believers "to work, to perform, to develop, to progress, to change, to choose, to be active, and to overcome until the day of their death or the return of their Lord".[4]
Yet, in spite of the efforts of Luther and Calvin, the church has never really freed itself from the clergy/laity distinction. We can talk all we like about "the priesthood of all believers", but in reality our churches are a long way from this ideal. Tasks are divided into spiritual and secular. Roles are distinguished according to so-called "spiritual value".
The narrowing of salvation
Much of this has to do with a narrowing of our understanding of salvation. In the late nineteenth century, salvation came to be viewed in largely individualistic and spiritualized terms.
Dwight Moody, the famous North American evangelist was a good example of this tendency. He viewed his role as essentially to "save souls". In fact he used to say, "I look upon this world as a wrecked vessel. God has given me a lifeboat and said to me, 'Moody, save all you can.'"
If God's real concern is only to see souls saved then those who preach, run crusades, go overseas on missionary service, etc., become more important than others. For they are doing what is closest to God's heart, doing what will ultimately be the only important work eternally.
In this sort of theological worldview, everyone else can best find significance by either contributing financially to the "work of God", by praying for "fulltime workers", or by developing a "ministry" of their own.
"Secular work" is valued only inasmuch as it contributes to the "evangelization" of the world. Employment is useful primarily because it gives us an opportunity to "witness" to our non-Christian workmates, and to earn money in order either to do "ministry" or to support others in "ministry". Acts of service and mercy are essentially viewed as a means to an end. By doing these things we hope to attract people to Christianity and so "save their souls". Likewise, the value of friendship building with non-Christians is mainly so that we can earn the right to share the "gospel" with them.
The "full" gospel message
This contrasts sharply with a more holistic biblical mandate. As we've seen in the chapter on "Transforming Work", God's intention is to put right the whole cosmos. (See Colossians 1, Romans 8, Ephesians 1, among other passages). Remember, Eugene Peterson's paraphrase of Colossians 1:20, which we looked at in chapter 3:
… all the broken and dislocated pieces of the universe – people and things, animals and atoms – get properly fixed and fit together in vibrant harmonies, all because of his death, his blood that poured down from the Cross.
God's redeeming work involves the restoration of all four foundational relationships (with Him, with ourselves, with each other and with the rest of creation).
To be sure, our relationship with God is absolutely central to this restoration, but it does not – indeed, cannot – stand in isolation from the other relationships. One automatically affects the others.
Salvation involves all of these relationships.
We believe in the importance of evangelism. In fact, both of us (Wayne and Alistair) have devoted a lot of our lives to spreading the good news. However, we don't believe in an evangelism that is disconnected from making disciples. Nor a relationship with God disconnected from all other relationships. True evangelism leads believers to live as the servants of God in the whole of life, including our daily work.
Closing the gap
If we are to see the true significance of all work we do, we simply must deal with the dualism that dominates our view of the Christian life. It's not biblical – and so it is counterproductive to our aim of seeing God at work in this world of his.
It is only as we learn to work with God, learning to see that what we do is connected with what God is doing, that we will close the false gap between secular and spiritual.
A prayer of Richard Foster's echoes the desire to discover this kind of integration…
The day has been breathless, Lord. I stop now for a few moments and I wonder:
Is the signature of the holy over the rush of the day? Or have I bolted ahead, anxiously trying to solve problems that do not belong to me?
Holy Spirit of God, please show me:
How to work relaxed
How to make each task an offering of faith
How to view interruptions as doors to service
How to see each person as my teacher in things eternal;
In the name of him who always worked unhurried. Amen.[5]
Up Close and Personal
1. Have you heard anyone talk in similar tones to the piece at the start of this chapter? How prevalent do you think this kind of thinking is in your church context?
2. Read Luke 10: 38-41. Discuss what you think Jesus is explicitly and implicitly saying about Mary and Martha's activities. Why do you think we have assumed that Jesus' commentary on the different tasks each one was attending to at the time, was an either/or, rather than a both/and? (i.e. His rebuke of Martha was a not comment about the value of her housework, but about affirming the validity of Mary's choice.)
3. Why do you think we have developed such a dualistic view of work? Try to identify ways in which it affects your own attitude to the various tasks you do in the week.
Exercise
Refer back to the list all the roles and tasks you fulfill during your week, that you compiled at the end of the Introduction. Reflect on each of the tasks, asking yourself:
How do I feel about the value of this task?
What in this role do I find fulfilling and significant? Why? What do I find mundane, boring, pointless and insignificant? Why?
How much do I feel I am serving Christ when I do this work?
What about the tasks and roles you feel negatively towards? Do you think this is primarily because they don't fit well your unique mix of giftings and temperament, or because you have not been able to connect what you do with what God is doing?
Take time to consider what opportunities each of these tasks presents for expressing stewardship, service to others, creativity, witness, conservation/preservation, the building of community and relationships, justice, peace-making, healing, etc.
Suggestion for a group activity: Have members prepare the above questions beforehand (or in a time of personal reflection at the beginning of the group meeting). Then, either in pairs or in the whole group, invite members to share their discoveries about themselves.
---
---