End Boredom at Work (Devotional)
Devotional / Produced by TOW Project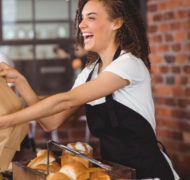 A 3-day reading plan about being bored at your job and how to fix it.
You can find this devotional on the YouVersion Bible App (download the app here), or read the Boredom devotional on Bible.com
Excerpt:
Boredom often creeps up when there seems to be no good reason for the work we do. Joseph probably felt this way. He had dreamed of achieving greatness, but instead he found himself working as a slave in a dysfunctional household. Through no fault of his own, he ended up in prison, which was likely both boring and terrifying. How did Joseph cope with his daily work when it felt both disappointing and meaningless?
Joseph made the best of a bad situation by taking an interest in the people around him. No matter how boring our work may be, the people around us are endlessly fascinating if we take the time to care about them. Joseph listened to the stories of his fellow prisoners. His gift for dream interpretation had gotten him into trouble with his brothers in the past. But when Joseph uses this gift to serve others, his work opportunities take a turn for the better. Eventually Joseph counsels the king, but only after he uses his time of boredom for service.
Read End Boredom at Work on Bible.com
---
---