Finding Work Life Balance (Devotional)
Devotional / Produced by TOW Project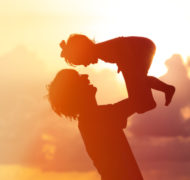 Discover practical wisdom from the Bible about establishing healthy rhythms of work, rest and play.
You can find this devotional on the YouVersion Bible App (download the app here), or read the Work Life Balance devotional on Bible.com
Excerpt:
The Bible depicts Jesus—busier than anyone around him—praying about the work and the people God sets before him every day. His first priority of the day is to connect with God. Amid the pressures of working life, daily prayer may seem like a luxury we can't afford to indulge. Jesus, however, couldn't imagine going to work without prayer, much as most of us couldn't imagine going to work without shoes.
Daily prayer is a difficult practice for many Christians. Between early morning family responsibilities, long commutes and late nights at work, it seems almost impossible to establish a consistent routine of prayer.
Regular time set apart for prayer is a good thing, but it is not the only way to pray. We can also pray in the midst of our work...
Read Finding Work Life Balance on Bible.com
---
---