Summary
&

Conclusion to the Pastoral Epistles

Bible Commentary / Produced by TOW Project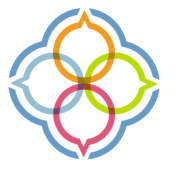 The Pastoral Epistles focus on organization, relationships, and lead­ership within the household of God. The household of God begins with the family, extends to the church, and often applies to the workplace. The God who called into being the family and the church is also the God who created work. He established an order for the church that brings peace, prosperity, and stability. The same—or a highly similar—order can bring the same blessings to other workplaces.
The first order of business for any organization is to understand the true nature of God and his creation. Every workplace needs to be founded on the "pillar and bulwark of the truth" (1 Tim. 3:15), if it is to be effective. We begin by recognizing the truth of God's good creation, the fall of humanity, the persistence of God's grace in the world, the mis­sion of Christ and the church to redeem the world and its people, and the promise of the restoration of God's perfect order. We acknowledge that redemption arises solely as God's free gift, resulting in our desire and ability to perform all sorts of good works. We thereby make the world productive and serve the needs of people.
The Pastoral Epistles lay out the implications of this truth for or­ganizing the church, with special concern for leadership and good re­lationships. The considerations also apply to nonchurch workplaces, as long as the differences between the church and other organizations are respected. Workplace applications of the Pastoral Epistles are not always direct nor obvious, but the truth found in these letters, when prayerfully applied to the workplace, can manifest God's way of ordering reality and thereby bring glory to the one "whom no one has ever seen or can see" (1 Tim. 6:16).
---
---