Quick Picks for Work-Themed Worship
Article / Produced by TOW Project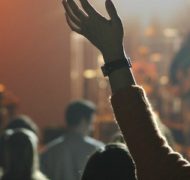 Selected Resources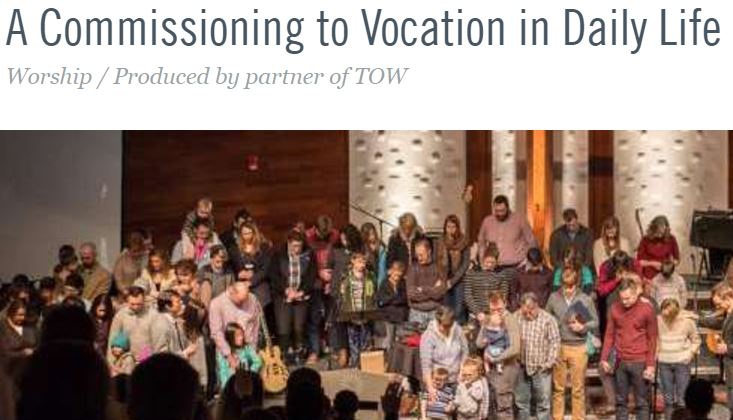 ​​
Prayers
A Benedicite for Human Work - Let the marketers and advertisers bless you, great God, the entrepreneurs sing your praise....
Litany for the Affirmation of Ministry in Daily Life - As a husband, Dad, physician, farmer, layperson, jail minister, and follower of Jesus Christ, Help me to know you are always present in and around me as I am present to those you have called me to minister in the name of Jesus....
A Commissioning to Vocation in Daily Life - In the ministry of your daily life and work, will you proclaim by word and example the Good News of God in Christ? ....
​​
Hymns
Contemporary Songs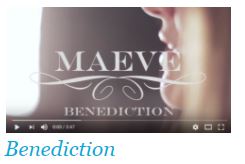 ​​
Vocational Interviews in Church
This Time Tomorrow
Each Sunday invite a different person to answer 3 questions:
What will you be doing this time tomorrow?

What opportunities or challenges will you face?

How can we pray for you?
Interview a member of your congregation about his or her work, on stage in the middle of the church service.
Work in Worship Resources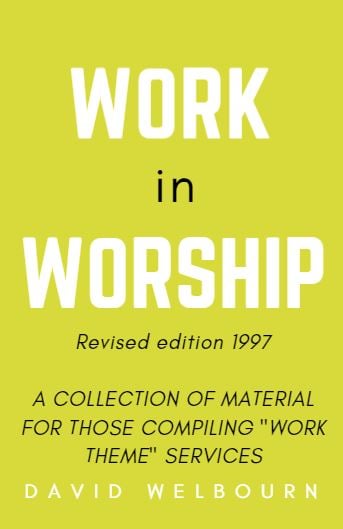 ​​
These resources for Sunday worship come from "Work in Worship," edited and compiled by Rev David Welbourn. You can also download the entire Work in Worship book as a PDF.
Prayer Material for Services
Hymns, Psalms & Poems
Readings
Sermons
Sample Services
Private Prayer