Lord, Look Upon Our Working Days (Hymn)
Hymn / Produced by partner of TOW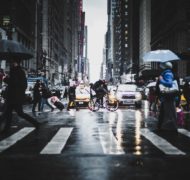 LORD, LOOK UPON OUR WORKING DAYS
Lord, look upon our working days,
Busied in factory, office, store;
May wordless work thy name adore,
The common round spell out thy praise?
Bent to the lot our crafts assign,
Swayed by deep tides of need and fear,
In loyalties torn the truth unclear,
How may we build to thy design?
Thou are the workman, Lord, not we:
All worlds were made at thy command,
Christ, their sustainer, bared his hand,
Rescued them from futility.
Our part to do what he'll commit,
Who strides the world, and calls us all
Partners in pain and carnival,
To grasp the hope he won for it.
Cover our faults with pardon full,
Shield those who suffer when we shirk:
Take what is worthy in our work,
Give it its portion in thy rule.
(Ian M Fraser c.1969 Galliard)
---
---