Conclusion to the Foundations of Finance Are Created by God
Article / Produced by TOW Project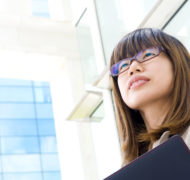 These eight aspects of creation—especially of the creation of human beings—form the foundation of finance. Finance bridges the gaps that would otherwise prevent people from making use of spare resources to grow and increase human productivity and from sharing resources socially for mutual benefit. In other words, finance turns the conditions of human existence into opportunities to bring glory to God, to serve as stewards of creation, and to care for each other with justice and love.
---
---
Copyright
Contributors: Leonard D. Van Drunen
Adopted by the Theology of Work Project Board February 6, 2014.
Author: Theology of Work Project
Theology of Work Project Online Materials by Theology of Work Project, Inc. is licensed under a Creative Commons Attribution-NonCommercial 4.0 International License. Based on a work at www.theologyofwork.org
You are free to share (to copy, distribute and transmit the work), and remix (to adapt the work) for non-commercial use only, under the condition that you must attribute the work to the Theology of Work Project, Inc., but not in any way that suggests that it endorses you or your use of the work.
© 2014 by the Theology of Work Project, Inc.
Unless otherwise noted, the Scripture quotations contained herein are from the New Revised Standard Version Bible, Copyright © 1989, Division of Christian Education of the National Council of the Churches of Christ in the U.S.A., and are used by permission. All rights reserved.