How Can We Equip Our People for God's Work in the World?
Article / Produced by TOW Project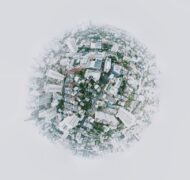 How can a church become more effective at equipping its people? The need for a reorientation outward and embarking on a journey in mission has already been identified—so has the need for an understanding of our Christian vocation and calling that includes a new appreciation of the role our daily work can play in the mission of God. It's also helpful to ask, what does it look like in practice for a church to operate in a way that reflects these changed perspectives and priorities? Churches that have embarked on this journey demonstrate a number of common characteristics.
Equipping churches:
have a vision of God at work where their people work
actively hunt for examples and resources
connect daily work to worship
address the opportunities and challenges their people face at work
invest resources in equipping people for daily work
create structures to sustain this ministry
empower and collaborate with people in the congregation to lead the ministry
release and support their people for work outside the church
encourage everyone to take responsibility
include daily work as part of youth ministry and compassion/outreach/service ministries
Perhaps this list can provide a useful benchmark against which you can measure, evaluate and envision developments in your own church setting. We will examine some of the issues surrounding each of these developments.