I Am the Vine and You Are the Branches (John 15)
Bible Commentary / Produced by TOW Project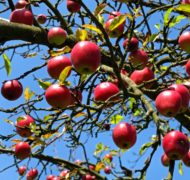 Three Men on a Mission of Integrity, Love, and Community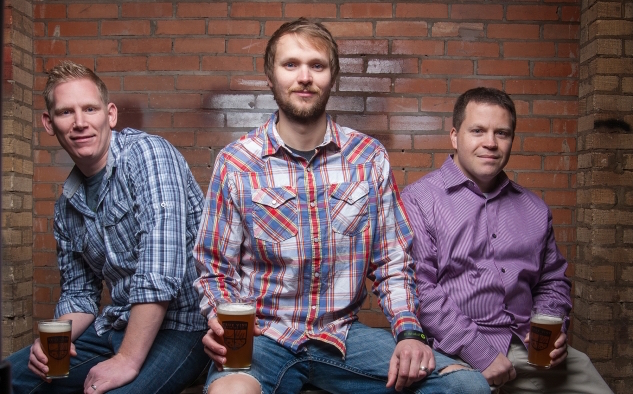 Ryan Dixon, Dan Griffith and Stephen Lee started True Vine, a micro brewery in Tyler, Texas. "We're very tied with our family; so we didn't want something that was going to take us away from that," Ryan said. Instead, the trio decided to open as a production brewery, selling their beer to local establishments. Read more about how they seek to live out their faith in their family and work lives here.
The metaphor of vine and branches begins with the blessing of relationship with Jesus and through him with the Father (John 15:1). "As the father has loved me, so I have loved you; abide in my love" (John 15:9). Yet the outcome of this love is not passive bliss but productive labor, metaphorically expressed as bearing fruit. "Those who abide in me and I in them bear much fruit" (John 15:5). The God who produced the universe wants his people to be productive too. "My Father is glorified by this, that you bear much fruit" (John 15:8). Our ability to do work that makes a lasting difference in the world is a great gift from God. "I appointed you to go and bear fruit, fruit that will last, so that the Father will give you whatever you ask him in my name" (John 15:16). The promise of effectiveness echoes Jesus' promise earlier, that "the one who believes in me will also do the works that I do and, in fact, will do greater works than these" (John 14:12).
The fruit borne by Jesus' followers is sometimes taken to refer to converts to Christianity. "Greater works than these" would then mean "more converts than I myself made." For those called to evangelism, this is certainly true. If Jesus is speaking in this passage only to the apostles—appointed as they were to preach the good news—in this passage, then perhaps fruit refers only to converts. But if he is speaking to believers in general, then fruit must refer to the whole range of work to which believers are called. Since the entire world was created through him, "the works that I do" include every imaginable kind of good work. For us to do "greater works" than heretofore seen could mean designing better software, feeding more people, educating wiser students, improving the effectiveness of organizations, increasing customer satisfaction, employing capital more productively, and governing nations more justly. The value of bearing fruit does not lie in whether we work in business, government, health care, education, religion, or any other field. The value lies in whether our work serves people's needs. "I am giving you these commands so that you may love one another" (John 15:17). Service is the active form of love.
---
---