Joy (Eccl 5:1-6:9)
Bible Commentary / Produced by TOW Project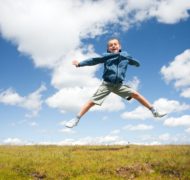 Joe T. Garcia's is a busy restaurant and considered an icon in Fort Worth, Texas. Lanny Lancarte and his wife Jodi are part of the third generation that runs this family-owned operation. They say they work hard at having fun while they deliver delicious food and extraordinary service.
The Teacher's search for meaning in work ends with many short lessons that have direct application to work. First, listening is wiser than speaking, "therefore let your words be few" (Eccl. 5:1). Second, keep your promises, above all to God (Eccl. 5:4). Third, expect the government to be corrupt. This is not good, but it is universal, and it is better than anarchy (Eccl. 5:8–9). Fourth, obsession for wealth is an addiction, and like any other addiction, it consumes those it afflicts (Eccl. 5:10–12), yet it does not satisfy (Eccl. 6:7-8). Fifth, wealth is fleeting. It may disappear in this life, and it is sure to disappear at death. Don't build your life on it (Eccl. 5:13–17).
Scott Mooney is the founder of Country Supply based in Ottumwa, Iowa. He built his horse supply business into a catalog company with 450,000 customers generating $17 million in annual sales.
In the midst of this section, the Teacher explores again the gift of God in allowing us to enjoy our work and the wealth, possessions, and honor it may bring for a time. "It is fitting to eat and drink and find enjoyment in all the toil with which one toils under the sun the few days of the life God gives us" (Eccl. 5:18). Although the enjoyment is fleeting, it is real. "For they will scarcely brood over the days of their lives, because God keeps them occupied with the joy of their hearts" (Eccl. 5:20). This joy comes not from striving more successfully than others, but from receiving life and work as a gift from God. If joy in our work does not come as a gift from God, it does not come at all (Eccl. 6:1-6).
As in the section on friendship, the Teacher's tone is relatively positive in this section. Yet the final result is still frustration. For we see plainly that all lives end in the grave, when the life lived wisely comes to nothing greater than the life lived foolishly. It is better to see this plainly than to try to live in a fairy-tale illusion. "Better is the sight of the eyes than the wandering of desire" (Eccl. 6:8a). But the end result of our lives remains "vanity and a chasing after wind" (Eccl. 6:9).
---
---