Friendship (Eccl 4:7-4:16)
Bible Commentary / Produced by TOW Project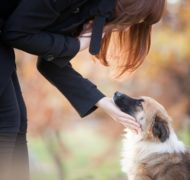 Perhaps relationships offer real meaning in work. The Teacher extols the value of friendships at work. "Two are better than one, because they have a good reward for their toil" (Eccl. 4:9, emphasis added).
David Bowden and Miles Corbett launched their business knowing they needed each other. They own Transition Associates based in the United Kingdom, which delivers e-learning programs for some of the world's leading corporations.
How many people find their closest friendships in the workplace? Even if we didn't need the pay, even if the work didn't interest us, we might find deep meaning in our work relationships. That's one reason that many people find retirement disappointing. We miss our workplace friends after we leave, and we find it difficult to form deep, new friendships without the common goals that brought us together with colleagues at work.
Building good relationships at work requires openness and a desire to learn from others. "Better is a poor but wise youth than an old but foolish king, who will no longer take advice" (Eccl. 4:13). Arrogance and power are often barriers to developing the relationships on which effective work depends (Eccl. 4:14–16), a truth explored in the Harvard Business School article, "How Strength Becomes a Weakness."[1] We become friends at work partly because it takes teamwork to do the work well. This is one reason many people are better at forming friendships at work than in social settings in which there is no shared goal.
The Teacher's exploration of friendship is more upbeat than his earlier explorations. Yet even so, work friendships are necessarily temporary. Job assignments change, teams are formed and dissolve, colleagues quit, retire and get fired, and new workers join whom we may not like. The teacher likens it to a new, young king whose subjects receive him gladly at first, but whose popularity drops as a new generation of youth comes to regard him as just another old king. In the end, neither career advancement nor fame offers satisfaction."Surely this also is vanity and a chasing after wind" (Eccl. 4:16).
---
---